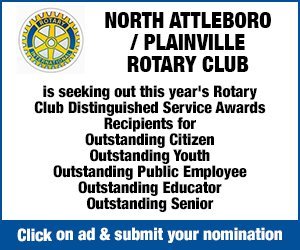 By Max Bowen-max.bowen@northstarreporter.com
Scott Holcomb, who served as the North Attleborough School Superintendent for five years, has been selected to be the next principal of Taunton High School.
Superintendent John Cabral made the announcement of Holcomb's appointment through a statement sent by John Guilfoil Public Relations. In it, he said that Holcomb had served as the school's interim principal since Aug. 1 had received glowing feedback in that time.
"In the brief period of time that Scott has served our district, we have received numerous reports from staff, students and community members alike praising his work within the high school and the relationships he's built thus far with our community members," said Cabral in the statement.
Cabral cited a 50 percent expansion of dual enrollment for students through the Early College Consortium, new math and science courses, and the expansion of Junior Achievement programs, which happened since Holcomb joined the district. Holcomb was also credited with implementing a new hall pass policy, student and staff IDs, upgrading internal communication systems and hiring additional security personnel. Lastly, the school developed a Student Leadership Summit, facilitated voter registration, and spread awareness of developments at THS though social media and a newsletter.
"I've greatly enjoyed Scott's collaborative nature while supporting and implementing our strategic plan," said Cabral. "His focus on curriculum and instruction has been noticeable as he is very student-centered and has the ability to see the entire picture and how all the pieces come together. He's truly been a tremendous addition to our school system and administrative team."
Holcomb announced his resignation from the North Attleborough Schools in March of 2021 to pursue a career in the private sector. His last day was Aug. 26. During a performance review before his departure, the School Committee spoke highly of how he advanced new educational opportunities in North Attleborough and pivoted to a remote learning method when the pandemic forced schools to close.
"I'm extremely grateful for the opportunity to continue the work I have started this fall semester at Taunton High School alongside our staff members and students," Holcomb said. "The THS community has been extremely welcoming so far and has assisted me greatly in my transition, and I look forward to continuing to grow the partnerships I've created so far with staff, families and students to continue to provide community members with the best possible experience with THS."
Prior to being the superintendent, Holcomb worked as the assistant superintendent and high school principal in North Attleborough and as a high school assistant principal in Seekonk. Holcomb has also worked as an adjunct professor at Roger Williams University and as a science teacher at Hopkinton and Bellingham high schools.