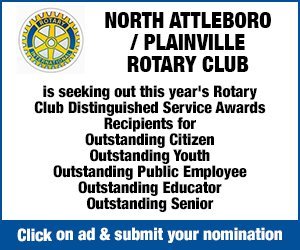 By Max Bowen-max.bowen@northstarreporter.com
Following conversations with local business owners, the proposed Big Red Bucks program will undergo some changes to ensure it can move ahead more smoothly.
At the Town Council meeting on Jan. 31, Town Manager Michael Borg said he had three meetings with owners to discuss the program. Aimed at revitalizing the struggling downtown businesses, Big Red Bucks provides a voucher when customers spend a certain amount of money. That voucher can then be used at those businesses in the program. In its first year, 25 businesses can participate if they choose do so, and with those in the downtown area are expected to be among them.
The original concept worked in this manner—customers that spend $100 at a participating business (this could be at one location or several) would receive a Big Red Bucks voucher worth $10 that could be used at those same locations. Owners would then turn in those vouchers at Town Hall for cash. Fliers would be posted at local stores that are part of the program.
However, in speaking with owners, Borg said that there was some concern over the steps needed for them to get the money, and so a new plan was devised. This updated concept would allow customers to get a $5 gift card for every $50 spent at participating businesses. Those cards could be used at those who sign up for the program. A cap of $300 would be in place so that businesses don't give out all the gift cards to one customer.
"This takes the town out of it and puts the distribution of the cards in the hands of the business owners," said Borg. "I'm hopeful that it will be wildly successful."
The council was largely supportive and voted to send the proposal to the Finance Subcommittee for further review. Councilor Mark Gould asked what businesses could sign up. Borg said it would be focused on those that had been badly impacted by COVID. Councilor Annie Slobogan said she had spoken to some owners and they were eager for the program.
"I'm excited to see what happens next," she said.
Big Red Bucks would be funded through the town's allocation from the American Rescue Plan. Borg said $25,000 would be spent on the cards themselves, and another approximately $5,000 for administration and advertising.