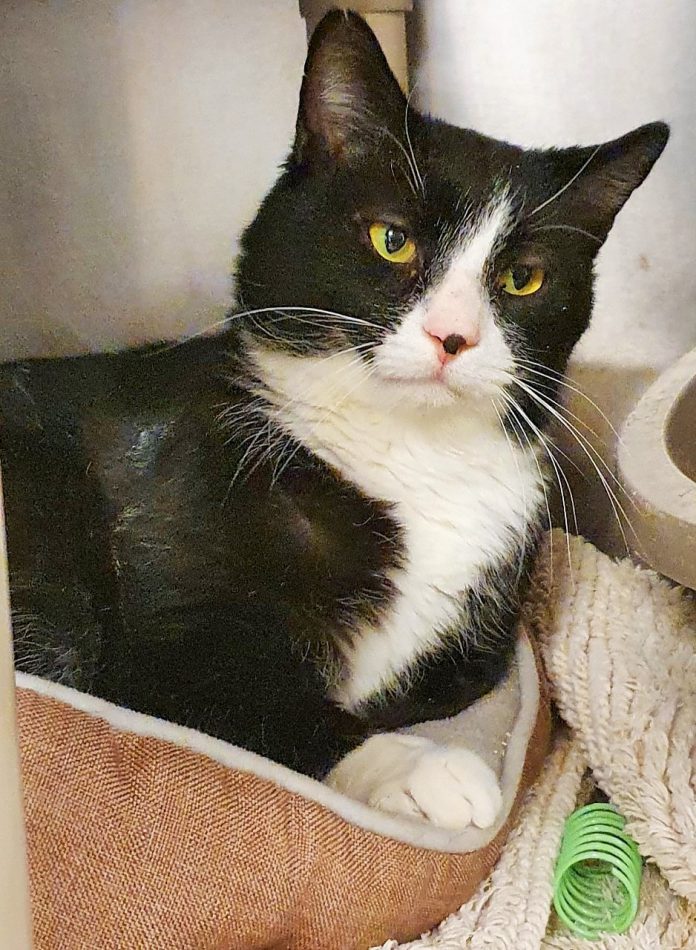 This handsome boy showed up in this very nice person's yard looking for food and so she started feeding him on a regular basis. The woman contacted the shelter and a trap was set to capture him.
Upon arrival, he was very scared and hid under his blankets for weeks. Slowly, his personality emerged and he is now an outgoing and very happy boy who likes other cats. At one time he had a home because he was already microchipped but the owners never registered the chip, so the information could not be found. This adoption must be his forever home and no more "throw away kitty" this time.
Rerun deserves a lifetime of love and total commitment because this is his second chance and it's time he is placed with a responsible owner who will protect and care for him forever. He is neutered, microchipped, is FIV and leukemia negative and up to date on all his vaccines.
If you are interested in Rerun or any of the wonderful animals at NAAS, please call 508-669-0128 or email us at Fcamara@nattleboro.com.
Even if you are not currently looking to adopt an animal, help the shelter by donating one of the following items: 39 gal or greater garbage bags, bleach, paper towels and moist cat food pate, dry cat, and kitten food, and fresh veggies.
The shelter also collects returnable bottles, cans, and glass at the shelter this helps the animals in various ways.