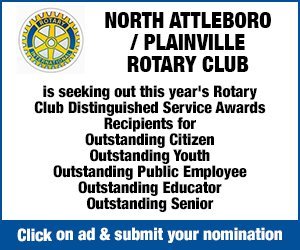 By Max Bowen-max.bowen@northstarreporter.com
For the 35th year, the Martin Luther King Jr. Committee held its holiday program, with a theme of accountability for those in power and everyday people.
Held on Monday, Jan. 17, in a virtual format for the second year in a row, the program blended an array of speakers with musical performances from the Brockton High School Concert Choir and vocalist Christopher Gillard of Natick. Local and state officials shared their messages, recorded prior to the event, which was livestreamed on social media and cable access stations. It included a service held at John Wesley A.M.E. Zion Church in North Attleborough.
Attleboro Mayor Paul Heroux said that the theme of accountability is "near and dear" to him. He said that those in political office were elected by the people and it is to the people that they report.
"When it comes to answering the people, that is essential to what we do," he said.
Cathleen DeSimone, a member of the Attleboro City Council, said that democracy is failing at present. When it comes to accountability, she said that most think of consequences, but it also means holding ourselves and others to a standard, something that is vital to progress. She said that for democracy to thrive, the value of every person must be elevated.
"To revive our democracy, we must undergo a radical revolution of ideas," said DeSimone. "We must shift from a thing-oriented society to a person-oriented society."
State Sen. Becca Rausch (D-Needham) said that the life and legacy of Dr. King are shining examples of how one can advance equity for all. She said people need to ask themselves, today and every day after, how they will make a difference. State Rep. Adam Scanlon (D-North Attleborough) said there needs to be a watchful eye on the government and hold one another accountable to ensure that the goals set are met.
"We use these times as a source of strength and motivation," said Rausch. "We still have so much work to do and we will not and must not give up."
The Rev. Cheryl Harris, former pastor of First Baptist Church, Attleboro, was the keynote speaker for the program. She said that 54 years ago, Dr. Martin Luther King, Jr. was fighting for economic justice and to eliminate discrimination. In the last 50 years, she said improvements have been made—people of color hold political office, run businesses, and protestors representing every demographic fight for civil and voting rights.
But, some things remain to be done—poverty remains a challenge, and blacks and Hispanics earn less in the labor force than whites and Asians. She said that tensions are not between white and black, but justice and injustice. Rev. Harris shared the tale of the Good Samaritan, in which a traveler is beaten and robbed. People walk by or avoid the victim, but the Samaritan helps this person, paying for their lodging and promising to see them again to help more. She said that we cannot excuse our responsibility to help others or delegate it to someone else.
"Make sure to address injustice," said Rev. Harris. "So we can all live in justice."