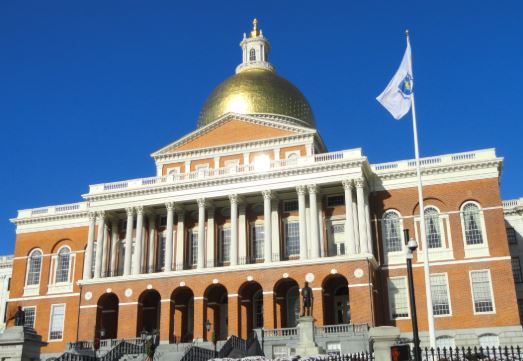 By Max Bowen-max.bowen@northstarreporter.com
As COVID-19 cases increase to levels similar to last year, a plan calling for mask mandates and increased testing at schools has been sent to Gov. Charlie Baker.
Known as the Massachusetts COVID-19 Action Plan, it was sent to Gov. Baker's office on Wednesday, Dec. 15. The plan was created and endorsed by 100 public health professionals, 36 community organizations, and has the support of a dozen Massachusetts legislators, including State Sen. Becca Rausch (D-Needham) and State Rep. Jim Hawkins. Earlier this week the governor announced the distribution of 2.1 million rapid COVID test kits to over 100 communities, among them North Attleborough and Attleboro. However, the letter states that this is not enough.
"Our constituents and communities need a multi-pronged approach to combat COVID-19 and protect public health, especially through these colder months," the letter states.
According to the Massachusetts Coronavirus Dashboard, nearly 1 million cases have been confirmed statewide. Over the last two weeks, over 50,000 cases were reported. In one day, 27 deaths were confirmed, bringing the total number in Massachusetts to 19,331. Nationwide, the number of COVID-related deaths reached 800,000, and this could rise to 1 million before the year's end.
In North Attleborough, 254 cases have been reported in the first two weeks of December, bringing the town's positivity rating to 8.5 percent.
In order to avoid a risk to hospital resources, the COVID-19 action plan recommends the following:
Establish a statewide indoor masking policy in line with CDC recommendations, mandating county-based mask wearing predicated on local COVID-19 transmission risk
Fund and staff daily mobile vaccination clinics in frontline communities disproportionately represented in COVID-19 cases
Place 24/7 walk-in testing centers in communities with free rapid tests and 24-hour turnaround time for PCR tests.
Protect against foreclosures, evictions and rent increases to decrease home crowding
Reduce in-school transmission through universal masking and providing sufficient funding and staffing for contact tracing, opt-out pool testing, and remote learning options for infected children
Support frontline communities and local boards of public health through culturally relevant outreach, technical and infrastructural assistance to boards of health and community health centers, and financial support for struggling residents, regardless of immigration status
Dr. Julia Koehler is among the health experts who created the plan. In a statement, she said it's untrue that children don't get very sick from COVID and it is important to protect them and respond to the parents' concerns.
"Children also get long COVID, and there are now concerns that children might have more severe disease from Omicron than from previous variants," said Koehler, Pediatric Infectious Disease specialist and Assistant Professor of Pediatrics at Harvard Medical School.
Dr. Julia Raifman is an assistant professor at the Boston University School of Public Health and another author of the plan. In a statement, she said that mask policies are the opposite of lockdowns or school closures. Raifman added that these policies allow people to come together while reducing the spread of COVID.
"Mask policies are especially important while we continue to do the work to communicate about and deliver vaccines to the 11 Massachusetts Equity Communities with 40 percent or more of the population not yet vaccinated," said Raifman.
Rausch, who has been an advocate of increased action to combat the spread of COVID, said that while the plan to send the free test kits is a good move, more must be done.
"Our Commonwealth's public health experts and frontline workers know exactly what we must do to safeguard our communities' health and curb COVID-19 transmission," said Rausch. "We have the plan; now we need swift action to keep our kids in schools, our families safe, and our businesses open."