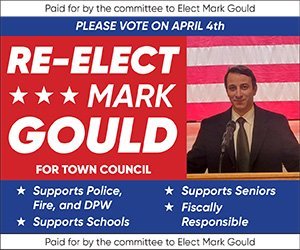 By Max Bowen-max.bowen@northstarreporter.com
A year-long cleanup to remove impacted soil and water from the former Mt. Hope Street gas plant is nearly finished.
The project began last September and is being done by site owner Liberty Utilities—which uses the site as a natural gas distribution facility—and environmental contractor AECOM. In a presentation to the Town Council, it was shown that approximately 57,000 tons of soil and 82 million gallons of water were transported from the site for treatment.
"The environmental studies completed at the former gas plant site have found environmental impacts that require attention," according to the project description. "The areas requiring attention include portions of Liberty's property, portions of the Ten Mile River and Mire Brook and portions of several adjacent properties, several of which were purchased recently by Liberty and will be returned to their former use as residential properties upon completion of the Project."
The cost of the project came in at approximately $14 million and will be recovered through rates paid by Liberty customers nationwide. The site of the gas plant–439 Mt. Hope St.–will resume normal operations, and the adjacent properties will return to their prior use.
As cleanup work is finished, impacted areas are being restored. Vegetation has been reported growing in the upland and wetland mitigation areas, and additional plantings will soon be completed. Along with the removal of contaminated materials, disturbed sections of Mire Brook and Ten Mile River were restored.
Site history
Liberty's Mt. Hope Street facility is used to support North Attleborough and Plainville service areas. The facility includes an office, natural gas infrastructure, and storage areas for piping, sand, gravel, etc. Liberty is not contemplating any changes to use at this facility, according to Burnett. Over the past few years, Liberty has acquired several residential properties. One of the structures was demolished in order for the work to be completed. The other structures will remain and will ultimately be returned to residences after the work is completed.
A manufactured gas plant operated by the North Attleboro Gas and Light Company was once located at the southeast corner of Commonwealth Avenue and Mt. Hope Street. According to the National Register of Historic Places, the company was established in 1855. Its Attleboro Falls plant was expanded in 1874, and a gasholder building was built in 1882 as the third in town to store gas in order to meet increased demand. After a series of acquisitions, the assets of the company became part of the Vermont Light Company in 1940. Roy Underhill, a gas company employee, purchased the gasholder building in that year, and was responsible for saving it from destruction by developers.