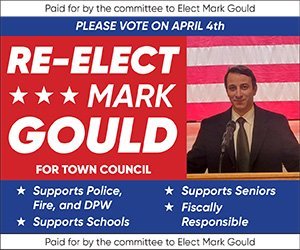 By Max Bowen-max.bowen@northstarreporter.com
As part of an extensive series of field repairs and upgrades, teams will have a new home, and new athletic spaces will be created.
The repairs are among the many uses for the town's $8 million in American Rescue Plan Act funding, $5 million of which will be distributed by the Bristol County Commission. Field maintenance has been a longstanding issue in North Attleborough, with the available spaces insufficient for the many high school and youth teams that use them.
Town Manager Michael Borg said of the $1.1 million to be allocated, $900,000 will be for repairs, $100,000 for engineering plans, and another $100,000 for unexpected costs. The work will include re-seeding the fields where needed, installation of new dugouts, scoreboards, and batting cages.
The spaces at Mason Field will be converted to support Little League baseball, and the infield will be upgraded. A major component is the creation of two new athletic fields adjacent to those on High Street.
"It's what makes the town a great place to live," said Borg in a meeting with the Finance Subcommittee. "Maintaining a field is not easy—we have a dedicated Parks Board."
The subcommittee voted to recommend approval, and the Town Council unanimously passed a motion for the funding at its meeting on Nov. 22.
Vendors for the project would be selected by January, with designs to be done in March. Borg said fields that would be fully seeded wouldn't be ready until next August. Among the benefits to the teams would be that Big Red Lacrosse and the town's youth football teams would finally have a home field of their own.
Park and Recreation Director Steve Carvalho said that this work would positively impact many of the town's teams. He said partnerships already exist to help with repair and maintenance costs, and more would be sought once the work is done.
"This is probably one of the most unique situations that we will literally be able to help almost every youth group in the community," said Carvalho.