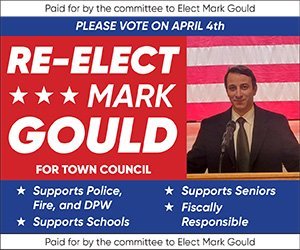 By Max Bowen-max.bowen@northstarreporter.com
Those driving through North's downtown area will soon see signs of the holiday season.
Last weekend, members of Downtown Associates of North Attleborough (DANA) spend Saturday morning making wreaths at Miller's Family Farm using boughs purchased at Brigg's Nursery. DANA President Maureen Merigold said that in the past the staff at Millers would cut down trees, but the pandemic forced a change of plans.
"The volunteers say they have a while different feeling after seeing them," said Merigold.
Fifty wreathes were made, complete with 200 lights and 10 yards of ribbon. Once done, Miller's will load them onto a flatbed and deliver the finished wreathes to downtown, where crews from North Attleborough Electric Department will hang them on the lampposts. It's one of several projects that DANA has done over the years with the goal of beautifying the community.
"it brings the warm, wonderful holiday spirit," said Merigold. "It gives it that homey feeling, that welcoming feeling. We want everyone to feel at home."