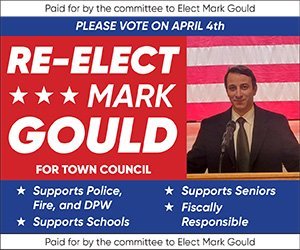 By Max Bowen-max.bowen@northstarreporter.com
Over the next two years the Richards Memorial Library will be repaired from roof to basement.
The project began with a replacement of the windows with more energy-efficient versions, but it was learned that the deterioration went beyond. A company called Building Evolutions was called in over the summer to do an analysis of the entire library.
Library Director Frank Ward said the analysis showed that moisture had seeped into nearly every part of the building. Leaks in the roof—made worse by a failing gutter system—led to water getting into the walls and foundation. Ward said that while some areas of the library are only 60 years old, others are around 130.
"It's nearing critical damage and will begin to snowball," said Ward of some sections of the library.
The repairs are expected to cost $1.25 million and will be paid for out of the $8 million in American Rescue Plan Act funds that the town is receiving. The roof will be renovated and sections under it will also be examined. Along with this, a new gutter system will be installed and trenching will be done to keep water away from the foundation.
"We want to bring the library back to a fully functional state and not be a victim of deferred work," said Town Manager Michael Borg at a meeting of the Finance Subcommittee.
During the early days of the pandemic, the library offered a touchless pickup service so people could get books and movies. It fully reopened last summer, and Borg said some libraries took far longer to resume in-person services.
"The library is a critical infrastructure," said Borg.
The cost of the renovation work will be $985,000, with more needed to hire an Owners Project Manager and design plans. Borg is setting more aside in the event of unexpected repairs. The designs should be done by next July, and work would begin in August, completed by July 2023. As the building is a historical one, some specific requirements will need to be met, such as replacing the slate roof with identical material. The roof will be done first, after which crews will move on to the rest of the repairs.
"This will resolve all the deferred maintenance issues," said Borg.
Ward said the staff at Richards Memorial has been working had since it reopened last June. Recently, the library has begun offering in-person activities, such as holiday crafts and story times for children.
"Many of their colleagues were closed for months and months," he said of the library staff.
When asked about the possibility of closing, Ward said he would work to endure this doesn't happen. In 1989, the library was closed for nearly a year due to extensive repairs.
"I am determined to try and remain open as much as possible," he said "I don't envision it and I will push for not closing the building."