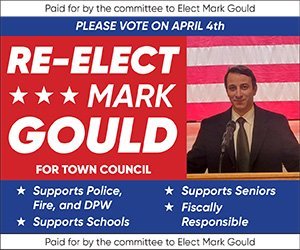 North Attleborough American Legion Post 49 would like thank Dunkin Donuts on Elm Street, Shaws at Triboro Plaza and the overwhelming generosity of the people of North Attleborough for the outpouring of support at our recent Poppy Drives.
The pandemic in the last year has put a strain on our programs and we are incredibly thankful. Just to highlight a few of our programs the Post supports a Jr. Legion Baseball team which in the past years have made it to the Legion State finals, Boys State and Girls State which is a programs that teaches civics and leadership to juniors in high school at a week long program at Stonehill College. We have had students from North Attleboro High who have attained roles of Governor and National Senators.
We also make a contribution to Lenore's Pantry and worked on the Postal Service Food Drive. This is only a fraction of what we do. The Post also places flags on the graves of veterans buried at Mt. Hope and St. Mary's cemeteries. 100 percent of all donations are returned to the community.
The American Legion is opened to all veterans regardless of their service dates. The Post meets the second Tuesday of the month at the North Attleborough Elks which generously avails space for our meetings and are partners in our mission. Contact Paul Follett at 508-643-9438.
Sincerely, the North Attleborough American Legion Post 49