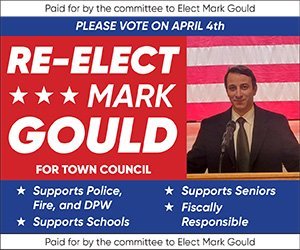 By Max Bowen-max.bowen@northstarreporter.com
Work on the vehicle scale at the Recycling Center will soon be underway, and services will be impacted during that time.
According to information posted by the town, the vehicle scale at the center on Mt. Hope Street is scheduled to be replaced. Work will begin on Nov. 23 and will continue through Dec. 17. Due to this, vehicles will be unable to be weighed and so items that normally go over the scale such as couches, non-town bagged trash, wood and metal cannot be accepted.
"The Recycling Center will otherwise remain open the normal days and times to accept Freon-bearing appliances, white goods, propane tanks, electronics, TVs, tires, mattresses/box springs, light bulbs, town bagged trash, and recycling," the notice stated.
Department of Public Works Director Mark Hollowell said that the project is being done by Fairbanks Scales and is estimated to cost $145,000, being paid for through a combination of a town article and the Solid Waste Reserve Fund. The cost was driven up due to the rising price of steel.
"It's emergent that we get it done," said Hollowell.
The scale has been at the center sine the 1970s and rotted parts necessitated its replacement. Hollowell said that the project was delayed by a month due to the galvanization process, which he said will ensure the new scale lasts longer. He said the goal is to complete the project before the holidays, which is typically a busy season for the center.
A Request for Proposals was issued in June, with the goal to procure a replacement pit-type truck scale used for weighing trash that is brought into the center. In addition, the town would enter into a three-year contract for annual maintenance or replacement of the scale through June 30, 2024.
Replacement of the scale has been of increased importance as of late, with many residents doing work on their houses.