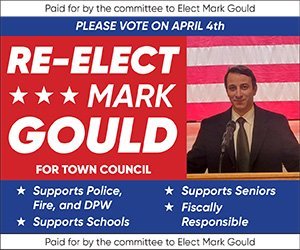 By Max Bowen-max.bowen@northstarreporter.com
In the practice spaces and theater, one can hear sounds of normality in a musical tone.
Since the start of the school year, arts at North Attleborough High School have largely come back to pre-pandemic status. Masks and three-foot social distancing are required, but those are the sole COVID guidelines in place.
Band Director Thomas Rizzo said comparing this semester to the last school year is like "night and day," and aside from the masks and distancing, things are back to normal for the NAHS music programs.
"It's great to have all those things back in play," he said.
The first live music performance will be held on Dec. 9 at 7 p.m. and Rizzo said it's the first to be held since December 2019. Band and chorus have resumed daily classes and the marching band has been in full swing since August. Choir and other ensembles are slated to begin next month.
"The first time we met was quite an experience," said Rizzo. "We're so happy to be back in this space."
After so long apart, some things have had to be re-learned, and Rizzo said the hardest part is getting back into the routine of the school day, including regular practices.
"Those concepts—you don't study them, they have to be felt and experienced," he said.
Last year any performances were done in a virtual setting, including theater. This year marks the first time they've been able to assemble onstage, with a performance of "Clue" to be held Nov. 19 and 20. English teacher and theater director Jillian Gabriel said the only show to happen last year was a one-act festival in which the students recorded everything at home. Masks are required for the cast.
"We don't need to do six feet apart and we're just going about our daily business," she said.
With the masks, Gabriel said the students need to focus more on their voice projection, and exaggerated hand gestures also help to connect with the audience.
"In my mind we can can be business as usual too," she said. "We're still sticking to the plan."