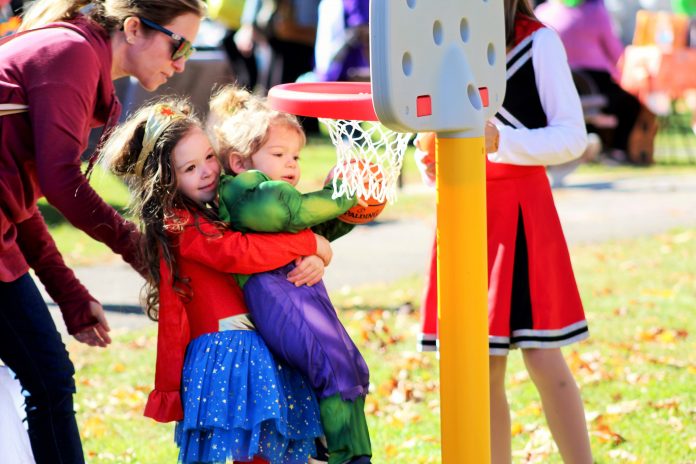 By Max Bowen-max.bowen@northstarreporter.com
A hallmark of the Halloween season was celebrated by the community when it returned last weekend.
The annual event, organized by the Downtown Associates of North Attleborough (DANA) and the Parks and Recreation Department, was held on Sunday, Oct. 24, at Veterans Park. It featured a variety of activities including a petting zoo, bounce house, pumpkin painting, and live music.
Costumes were encouraged and children came dressed as scarecrows, creepy clowns, princesses, and characters from movies, comics, and video games. Miranda Levesque was with her daughter Charlee and said she had lost a year of Halloween celebrations.
"She has never seen anything like this," said Miranda.
DANA President Maureen Merigold said it was great to see the event return and grateful to those who attended. DANA also runs the Back to School Shuffle, which was held in August. With the success of the Shuffle and dropping Covid cases, it was decided that Halloween in the Park could return.
"We're so thrilled to be back," said Merigold, adding that she loved the camaraderie it created.
The event concluded with a parade through the park so the children could show off their costumes. Prizes were given out for different categories, including Cutest and Scariest. Sheila Nunez said it was great to see the event return.
"It's great for them to see other kids," she said.