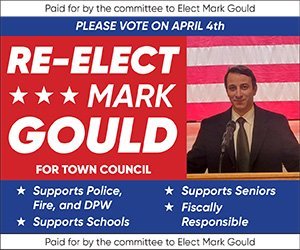 By Max Bowen-max.bowen@northstarreporter.com
The Department of Public Works hopes to be fully compliant with DEP regulations on PFAs by Summer 2023.
At the Town Council meeting on Oct. 13, a unanimous vote approved $5.2 million in funding for the design and construction of equipment to remove PFAs from the town's water supply at the Adamsdale Well and designs for similar upgrades to the McKeon Well, along with the installation of fluoride injection systems.
These upgrades became needed after water testing revealed that both wells were found to have PFA6S levels that violated a new standard set by the Massachusetts Department of Environmental Protection–20 nanograms per liter. Levels at McKeon were found to be approximately 22.5 nanograms per liter.
In addition, fluoride levels in the town's water has been found to be lower than what is recommended by the state.
PFAS6 are man-made chemicals that have been used in certain fire-fighting foams and moisture and stain resistant products. Though no longer used in the United States, the chemicals are used in products that are shipped to the U.S.
Department of Public Works Director Mark Hollowell said that the Whiting Street Well was also found to have PFAs levels in excess of the state guidelines.
"It might be $15-20 million before this is all done," said Hollowell. "We will certainly be shaking trees for state and federal funding."
The Adamsdale Well has been taken offline, but McKeon and Whiting are still running, as shutting them down would make it difficult for the town to meet water needs during times of high usage. Hollowell said that work at the Adamsdale Well could begin in January and should be completed by next June. This will be paid for through the Water Enterprise Fund. The McKeon and Whiting well work will be paid for through the Capital Enterprise Plan.
"We hope by Summer 2023 we will be fully back online and compliant," said Hollowell.
All this work will come at a cost to the taxpayer, however. Hollowell said that water rates will likely be increasing by 25 percent over the next four years, but added that the town's rates are considerably lower than surrounding communities. As an example, he said the town's rates were 100 percent below Foxboro's.
"We have extremely low water rates," said Hollowell. "But sooner or later these projects come up."