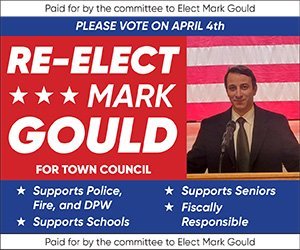 By Max Bowen-max.bowen@northstarreporter.com
The North Attleborough Federation of Teachers is reaching out to the public over school employees receiving less than the state's minimum wage.
In a letter posted to the organization's Facebook page earlier this week, it was stated that despite contract negotiations lasting for months, the district has refused increases wages to meet the state's minimum wage of $15 an hour. The letter was signed by NAFT President Nicole Reminder, Paraprofessional Chapter Chair Keri Childers, and Cafeteria Chapter Chair Barbara McAuliffe.
In its letter, the NAFT spoke of the school's paraprofessionals and food service employees, calling both essential to the student experience. It adds that this year has started off with challenges as the district suffers from staff shortage, especially when it comes to paraprofessionals, food service workers, and substitutes. While one reason is the risk of Covid-19, the other is that these workers could potentially leave the schools and find jobs elsewhere that would pay better.
"We love working with your children and are proud of what we do," the letter states. "That work can be challenging, and most paraprofessionals and food service employes have second and third jobs to make ends meet."
Superintendent John Antonucci said that the letter came as a surprise, given that negotiations are still ongoing.
"We truly value all of our employees but union negotiations are sometimes lengthy and complex," he wrote to The Reporter. "We look forward to getting back to the negotiating table and bargaining in good faith."
The post has received strong support, with people commenting on the unfairness of school workers not being paid the minimum wage and many others sharing it to their pages. Among these is the American Federation of Teachers, who wrote "Solidarity with the members of the North Attleboro Federation of Teachers!"
Others who commented on the post said they worked as paraprofessionals or food service at the schools and did so out of a devotion to the town's students.
The letter from NAFT concludes with asking the public to contact the School Committee and express support that the employees receive at least the minimum wage.
"We do not want a negative impact on our schools or our students. We do not want staff to resign because they cannot pay their bills on the low wages earned at school," the letter reads. "We know we can do this together as a community."