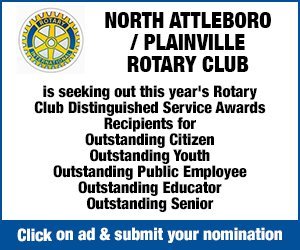 By Max Bowen-max.bowen@northstarreporter.com
A $5.2 million funding authorization request for a water treatment project will go before the Finance Subcommittee.
The project covers PFA6S removal and fluoride injection systems at the Adamsdale and McKeon wells. Both were found to have PFA6S levels that violated a new standard set by the Massachusetts Department of Environmental Protection–20 nanograms per liter. Levels at McKeon were found to be approximately 22.5 nanograms per liter.
In addition, fluoride levels in the town's water has been found to be lower than what is recommended by the state.
PFAS6 are man-made chemicals that have been used in certain fire-fighting foams and moisture and stain resistant products. Though no longer used in the United States, the chemicals are used in products that are shipped to the U.S.
Department of Public Works Director Mark Hollowell said that $4.7 million will be used for the Adamsdale Well work and $500,000 will cover design costs for the McKeon Well.
"This is the first step in a multi-phase project," said Hollowell at the Town Council's Sept. 27 meeting.
The Adamsdale Well was taken offline in February after PFA6S levels were found to exceed the DEP's limits. McKeon was found to be in violation in late July but remains online. This is because taking it offline could lead to water shortages during periods when demand is high.
Funding for this first phase will come from the Water Enterprise Fund, and rates may be increased to cover the cost. The second phase will be paid for through the Capital Improvement Plan. Following approval from the subcommittee, the authorization request will go back to the Town Council for a final approval.
In his remarks, Hollowell said that more than 80 towns in Massachusetts have been found to be in violation of this contaminant limit.
"The State of Massachusetts is being very strict that this is being taken care of on the community level," he said.