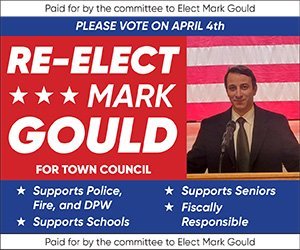 Meet Phillip, he is a beautiful 2-year-old male lop eared bunny mix. Phillip loves his veggies, hay, and toys and enjoys nature films and action novels. He loves to be brushed and enjoys learning new things. Phillip is good with cats and dogs are OK. Phillip is look for a loving home to call his own. Can he come can snuggle with you?
If you are interested in Phillip or any of our wonderful animals at NAAS please call 508-669-0128 or email us at Fcamara@nattleboro.com.
Even if you are not currently looking to adopt an animal, help the shelter by donating any of the following items: Bleach, 39-gallon or larger garbage bags, bleach, laundry detergent, Pine-sol, paper towels, kitten chow, sensitive cat food and moist pate cat food. Monetary donations in the form of a check or gift card help in the continued care and support of shelter animals. The shelter also accepts any MA redeemable bottles and cans.
NAAS Patches are available for a donation of $10. All proceeds go to the North Attleboro Animals Medical.
Get your Fix (dogs only) will be held Sept. 27 at 8:30 a.m. Get spay or neuter with vaccines, microchip, revolution, and nail trim for just $150, cash or check. Must preregister and prepay prior to the event.
Friends of the North Attleborough Animal Shelter will be set up at the Harvest Fest on Sept. 25 at the Attleboro Animal Shelter. Please stop by and purchase a NAAS Official Patch or one of the many other items for sale. All proceeds benefit the animal's needs.
We also collect returnable bottles, cans, and glass at the shelter this helps the animals in various ways.