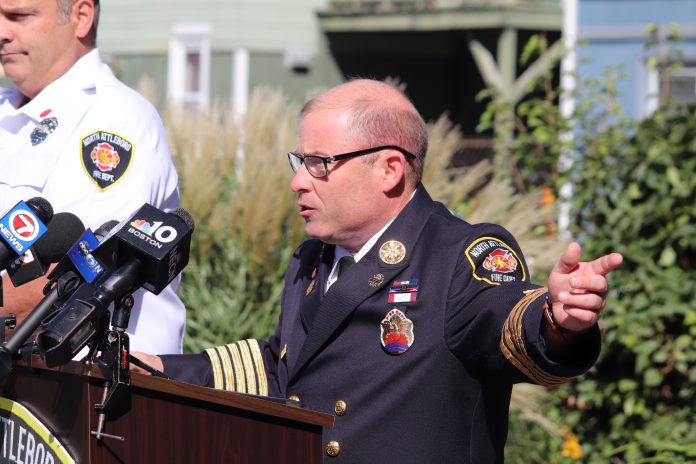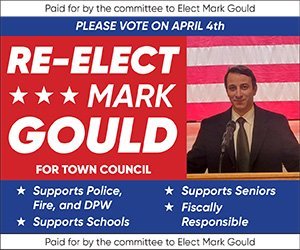 By Max Bowen-max.bowen@northstarreporter.com
Firefighters always work as a team, and that skill and training helped save a life one Thursday morning—at 30,000 feet.
Seven firefighters were on a plane on Sept. 16, among them North Attleborough Fire Chief Chris Coleman. At around 6 a.m. Coleman was traveling with Capt. George McKinnon, Capt. Josh Langille, Lt. Scott Langille, retired firefighters Lt. Jeff Badger and Rich McDonagh, and Foxboro Firefighter Cory Shepardson. The North Attleborough Firefighters received Letters of Commendation from Town Manager Michael Borg
The group was going from Logan Airport in Boston to Chicago Midway International Airport. Their destination was Denver, to visit the Fallen Firefighter Memorial in Colorado Springs. This memorial is to honor those in the fire service who have passed away, including North Attleborough Firefighters Chris Cornetta and Jack White. During the flight Coleman heard someone behind him ask "are you OK" and turned to see a passenger that was non-responsive.
"Without even looking at each other, we knew that job had to get done," said Coleman at a press conference held on Monday, Sept. 20.
The firefighters—four are paramedics and three are EMTs—quickly responded. They moved the person, described as an older man in their 60s, into the aisle and checked for a pulse, not finding one. It was determined that the symptoms were consistent with a seizure.
The chief said that they were in the right place at the right time and training kicked right in. Gesturing to the firefighters he was with that morning, Coleman said he could not be more proud of them. McKinnon said the group works in different settings, and he's had to use his own skills to help those in distress while traveling.
"It happens quite often," he said.
Coleman said that the plane had an array of medical supplies, and Langille went to find the AED (automated external defibrillator) while McKinnon began administering CPR and Coleman ran an IV. The other firefighters helped collect information on the passenger and keep the family calm. Coleman said the passenger regained consciousness and after speaking with a doctor in Phoenix, determined it was safe for them to remain on the flight to Chicago, where they were taken to an area hospital.
"A firefighter is never off-duty," said Coleman. "And this was proven."