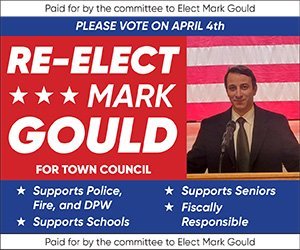 By Max Bowen-max.bowen@northstarreporter.com
Normally, summertime is the busiest season at the Richards Memorial Library.
But even with indoor restrictions and mask mandates lifted, Director Frank Ward said patronage was around 2/3 of what is normally seen. Ward said that in a typical summer, the library sees around 12,000 people, but in 2021, that total since July 1 was around 8,000. In-person events resumed recently, but attendance at these was less than what was hoped for.
"On the whole we have been holding our own," he said.
Hours at the library were reduced during the pandemic from 59 a week to 47, a reflection of the new reality, said Ward, but these will return to normal in September. The fall will also see the children's storytimes resume. Ward added that those libraries in the SAILS Network—which North Attleborough is a member of—have all reopened to some extent.
"Many of the other libraries are not yet open," he said.
During the summer a mix of in-person and virtual events were held, such as virtual baking classes for teens, book discussions on Zoom, and adult craft workshops. Ward said that attendance at these was less than what was desired, but some normalcy has begun to return.
Youth Services Librarian Eunice Franklin said that 220 children signed up for summer reading, a good sign compared to other years. The downstairs meeting room is the only one large enough for in-person programs, and was used for sanitizing books up until recently. Over the last few weeks, a couple of story programs have been held, with around 10 children signing up. Masks were required for these. Among the programs held during the summer was the eight-week Animal Adventures, which included story times and crafts for the children to make at home.
"We're hopeful," said Franklin.
When asked about plans for the fall, Ward said they'd be playing it by ear given the rising COVID cases in the community. North Attleborough has seen 120 cases in August alone.
"With the rise in the Delta variant I would love to say we'd be doing X number of programs," said Ward. "In reality, we're likely to do a reduced schedule. We're waiting to see what happens after school opens and what impact that has on the caseload."