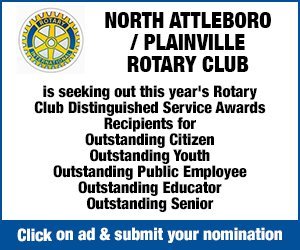 Downtown Associates Of North Attleborough (DANA) is happy to announce that the Back to School Shuffle is back. After a long year and a half, the 14th annual Back to School Shuffle will take place on Wednesday, Aug. 18, (rain date Thursday, Aug. 19) in Veterans' Park (in front of Town Hall), 4:45 – 7:30 p.m. Bedard Realty and National Fence Company are the event sponsors.
Tickets for the Shuffle, designed like its sister event the Chocolate Lovers' Stroll, will go on sale at 4.45 p.m. in Veterans' Park, at the corner of South Washington and Bank streets. Each ticket is $2, and only 200 will be sold.
Students will each get a ticket listing all participating businesses by location and a tote bag. Once a ticket has been purchased, they can walk from business to business collecting school supplies. Only children entering preschool through sixth grade are eligible to participate, and the child must be present when the ticket is purchased.
For more information call the DANA Office at 508-695-4814 or e-mail downtownassociates@gmail.com.
Visit the listed business and collect school supplies
Grace Episcopal Church              Habibi's Kitchen
Boston's Best SAT Tutor             Oven Essence Bakery
Madonna Manor                         Bella Capelli
Black Opal                                  Income Tax Center of NA.
Just Clocks and More                North Side Sliders
C21 Ed Pariseau Realtors         Dr. John Barone
North Attleboro Electric              North Attleboro Fire Dept.
North Attleboro Police Dept.       North Attleboro Girl Scouts
Richard's Hair Salon                  Del's Lemonade
Unknown                                   The Meat Bar
Bristol Lodge AF&AM                 Richards Memorial Library
Moon Cigar & Smoke Shop       My Technology Specialist Support
North Star Reporter                   North Attleboro Cultural Council
Boy Scout Troop #23                 The Laughing Shield Comic Shop
America's Best Defence            Mad Moose Saloon
Stella Osteria                            Standifer Music Studio
Mackie's Family Restaurant         Bill's Pizza