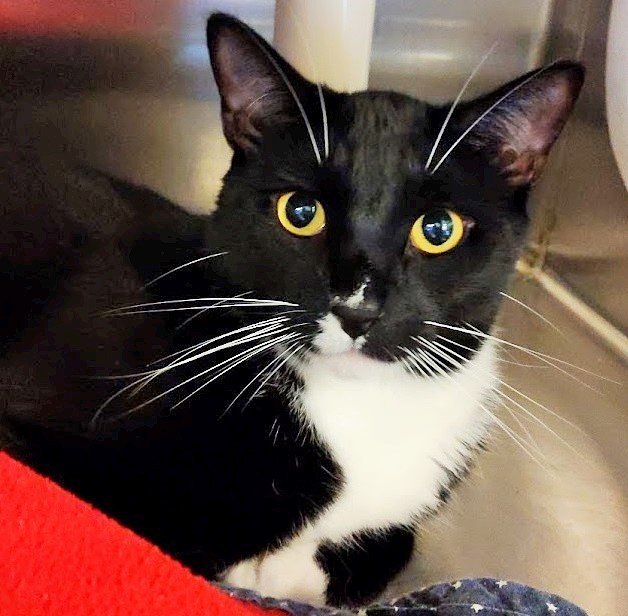 Shadow is 2-year-old neutered male domestic short haired cat. He is full of vim and vigor and loves to explore. Shadow also enjoys playtime and chasing toys. He is not at all shy about asking for what he wants—especially when it comes to attention and food! The vets have given him a clean bill of health.
If you are interested in Shadow or any other animal at the North Attleboro Animal Shelter, please call 508-699-0128 or email us at FCamara@nattleboro.com.
Even if you are not currently looking to adopt an animal, help the shelter by donating any of the following items: Bleach, 39-gallon or larger garbage bags, bleach, laundry detergent, Pine-sol, paper towels, kitten chow, sensitive cat food and moist pate cat food. Monetary donations in the form of a check or gift card help in the continued care and support of shelter animals. The shelter also accepts any MA redeemable bottles and cans.
NAAS Patches are available for a donation of $10. All proceeds go to the North Attleboro Animals Medical.
Get Your Fix (cats only) will be held on Aug. 31. Spay or neuter vaccines, microchips, revolution and nail trim are available. $100 cash or check. Preregister and prepay in person at the shelter. First come, first serve.
The shelter also collects returnable bottles, cans, and glass. This helps the animals in various ways.