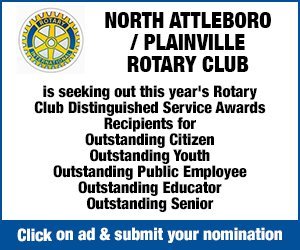 By Max Bowen-max.bowen@northstarreporter.com
A meeting of the School Committee saw a passionate discussion both for and against students wearing face masks this fall.
On July 30, the Department of Elementary and Secondary Education and Department of Health issued a joint recommendation that all students in kindergarten through grade six wear masks when indoors, except those who cannot do so due to medical conditions or behavioral needs.
Masks would not be necessary outdoors and may be removed while eating indoors. The same recommendation was made for unvaccinated staff in all grades, unvaccinated students in grades seven and above, and unvaccinated visitors. DESE and DPH recommend that schools allow vaccinated students to remain unmasked.
At this time the schools have not issued a decision on whether masks will be required this fall. Superintendent John Antonucci said that the guidance does not require any form of social distancing and that it is fairly balanced. He explained that guidance is just that—guidance, not a mandate that must be followed.
"More might be coming," he said at the Aug. 2 meeting. "We have barely had time to catch our breath on this guidance."
Antonucci added that if they were to follow the current guidance, then it would be a strong recommendation, with parents ultimately deciding whether their children would be masked.
"Families would have to listen to the recommendation and make heir own decision," he said. "We're not going to be collecting proof of vaccination—that would be impossible."
Parents weigh in on mask wearing
The meeting room was filled with parents, with others listening from the hallway. Some were masked and some weren't and all spoke with fervor. Alex Bailey expressed concern for a mask mandate, that it could be discriminating against those who were not vaccinated. Bailey asked about a hypothetical situation in which most students were vaccinated, with those few who were not having to wear masks. He said in that situation, those students who wore their masks could potentially be the target of bullying. Antonucci said this would be a matter to discuss with the principals.
Michael Vigorito felt it was important for parents to make the decision on whether masks would be worn. He said that some studies have shown that young children have difficulty communicating when the mask is on.
"There's some long-term consequences to young kids wearing their masks that we're not aware of," said Vigorito. "Young kids need to see smiles and hear laughter and if they're wearing masks they're not seeing that."
Erin Smith said that the state has failed the town by making every district come up with its own mask policy.
"Their duty is to provide a safe learning environment," she said. "Kids need to feel confident that they are going to school and be as safe as possible."
Jeff Love asked the committee to let parents decide. He said that when he and his wife decided to have children, they accepted the risk. James Waters, an associate professor of biology at Providence College, said the question isn't about masks, it's about what would happen if schools were forced back to remote learning. He said that when his child was in remote classes, they struggled during that time.
"Unless we want to slip back into Zoom school we need to mandate masks now," said Waters.
Scott Smith was the final parent to speak and talked about the more than 600,000 lives lost to COVID. He said that no more lives should be added to this.
"We need to do everything we can do to halt this pandemic," he said. "It's our obligation to do everything we can."