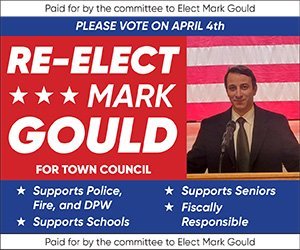 By Max Bowen-max.bowen@northstarreporter.com
Live music has begun to return, with many area venues announcing summer or fall performances.
But for those that are leery about being in a packed venue or just want a new way to enjoy their Elton John DVD, Herb Wagstaff has the answer.
The North Attleborough inventor had been tinkering for years with a concept to create a three-dimensional music experience. He said the idea had been in his head for 30 years, but it took some time for the technology to catch up.
"I didn't know what I had," said Wagstaff. "I just knew that I could create the illusion of a live band."
Wagstaff said that his idea was to create a sound system that would make vibrations in the air to simulate a live concert experience. He said stereo sound has come a long way over the years, but falls short of re-creating a live band.
"You know, it's the same old, you know, better stereo sound but nothing that you can feel like you experienced it," he said.
Wagstaff's invention utilizes a small drum kit placed behind a screen on which he plays a DVD of a concert. A robotic percussion system plays in time with whatever is on the screen, and 3-D glasses help complete the experience. He worked with a professional musician to develop the program used for the drums. The original concept had the drums sitting near the screen, but he found that the sound drowned out what was coming from the speakers. Once he moved the setup behind a screen, he found it blended much more smoothly.
"You ever notice when the band plays, you will feel it? You can feel the bass drum hitting you," said Wagstaff. "You can feel all the hits, the snare drum, you can feel it."
Wagstaff has created a number of inventions, including a virtual fireplace that he said is far more detailed than what's on the market. He also combined a Bluetooth player with a vintage jukebox. He estimates that his 3-D musical setup costs around $10,000 to make and install, but would fit in well with an existing home theater system.
"And then just put a dance floor in front of it and away you go," he said. "Because it's kind of hard not to dance to it."