By Max Bowen-max.bowen@northstarreporter.com
Pets can be a great comfort in times of stress and certainly, many were under pressure during the early days of the pandemic.
At the North Attleborough Animal Shelter, Felicia Camara remembers getting calls from people asking for "anything," not at all picky as to the breed, background, or health concerns. She knew this wouldn't end well.
"Whether it was friendly not friendly, whether there was compatible with their family, they're like 'we'll take it,'" said Camara, Animal Control Officer for North Attleborough.
This was in March of 2020, when the pandemic closed companies and forced many home. She said it was those stuck in their houses that were calling to ask about adoptions. She even got calls from other shelters asking if she could send them animals to be adopted, but she decided against it.
"It shouldn't be an impulse buy or buying a pair of high heels or a pair of sneakers," said Camara. "You can return those and there's no love lost. You adopt an animal and you decide, 'oh yeah, this isn't working, let me bring it back.' It affects the animal."
It was in April that Camara began seeing many adopted pets being returned. Often, those who had made the adoption was being called back to work. Camara said that it meant that the person didn't have time to care for the animal or didn't need the companionship. She said there were never any bite incidents or behavioral problems.
"One person said, 'life is going back to normal,'" said Camara.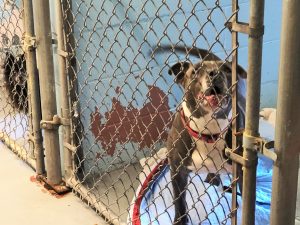 Survey on pet adoption shows increase during pandemic
According to a survey of over 1,300 pet owners in March by Money.com, more than one in five respondents said they'd welcomed a new animal into their lives since March 2020. Younger people and younger families were by far the most likely to have added a pandemic pet. GenZers (born 1997-2012), Millennials (born 1981-1996), and families with kids at home were all about 50 percent more likely than respondents as a whole to have acquired an animal since March 2020.
For many, it seems, the pandemic provided the chance they've always wanted to get animal companionship, since a desire to get a pet was a strong motivator (with 72 percent citing it). But more time at home was also frequently cited, as was loneliness, which more than half of respondents said was their reason.
Shelters by far dominated the places where the new pet was acquired (at 37 percent). Buying from a breeder came next (20 percent), followed closely by being gifted a pet (17 percent) and buying it from a pet store (16 percent).
Concerns with pets coming back
Camara said that getting a pet is a lifelong commitment, and bringing it back to the shelter can cause depression and other psychological problems. At the town's shelter, only four or five cages out of approximately four dozen are empty. She said that some animals will put their heads in the corner, not taking water or food for a few days. The staff and volunteers are always there, giving treats and comforting words, which works over time.
"You can really see it in their face," said Camara. "They're depressed."
The shelter has animals of all kinds, from turtles and rabbits to cats and dogs. When people tell her they didn't have time for a pet, Camara said that many, including cats, don't need an exorbitant amount of care. Cats, for example, need only light amounts of attention, food, and a clean litter box.
"I mean these are very low-maintenance animals," said Camara.
When asked if the situation can be turned around, Camara said it's unlikely. She gets regular reports from the Humane Society and Animal Rescue League and has heard of shelters in Texas sending animals to Rhode Island to stem the overflow.
"Nobody's like, 'hey, do you need some help, are you overloaded?'" said Camara. "Nobody's calling me because they are overloaded."