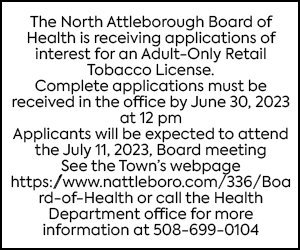 By Max Bowen-max.bowen@northstarreporter.com
Though the athletic year was a challenge for all, Emma Wymes and her teammates have ended it on a high note.
Wymes—a rising senior at Moses Brown High School in Providence, R.I. and member of varsity girls lacrosse—said the team won its sixth straight Rhode Island Interscholastic League (RIIL) Girls Lacrosse Champion for Division 1, defeating Barrington High School. The team's record for the season is 14 wins and two losses.
Moses Brown is a private school near Brown University. Recent girls lacrosse championships include 2012, 2015, 2016, 2017, 2018, 2019, and 2021. Wymes said this record shows the team's strength.
"We beat the best of the best," she said.
In addition, the team participated in a national high school lacrosse tournament in Farmington, Conn. They went one for three, and Wymes led the team in attacks. Her club team, Gold Star Lacrosse, played in the Capital Cup in Richmond, Va. The team went two for two in that tournament.
"We played some very competitive teams from across the country," said Wymes, of North Attleborough.
All that is amazing news, but to top it off, Wymes was also named All-State by the RIIL. This is Wymes' first time earning this accolade and said she was very excited to hear the news. When COVID hit, the team lost an entire season but was able to play a complete one this year.
"I wanted to prove—not only to myself, but also to my teammates—that I have the ability to make a huge impact," said Wymes. "I'm excited that I could be recognized for it."
Wymes has been playing lacrosse since the third grade, when North Attleborough launched its town league. She said that her father grew up on Long Island, known for its strong lacrosse program, and her brothers played as well. She joked that when the league began, her father told her that it was her turn on the field.
Wymes wasn't a big fan of the sport at first, but stuck with it through high school. She said the teams are powerful and she is driven to succeed. Wymes is currently being recruited by several colleges, an achievement that she said shows that hard work and dedication can pay off.
"I like to be the best and it (lacrosse) allows me to keep pushing myself," said Wymes. "I play with some pretty amazing females and they help me push myself and continue to grow as a person and athlete."