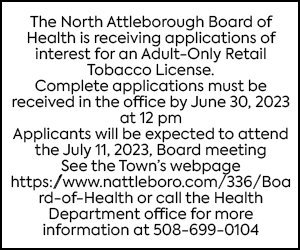 By Joseph Paola-North Star Reporter Intern
Before the school year, many wondered how the district would manage an academic year with the restrictions caused by the pandemic.
The year began with a massive schedule change on the high school level. Students would only go in person for two days a week, be remote for another two and for an additional half-day. If students didn't opt into this hybrid schedule the approach was much simpler—stay at home every day and learn through the computer.
While at home students would use Google Classroom and Google Meet to turn in assignments and meet with teachers during class. A new period was added to the schedule called X-Block, a free period allowing students to meet for clubs or talk with teachers. Wednesdays became remote half-days where teachers would meet after the half-day was over.
Many traditional aspects of high school were postponed or canceled. No more dances, rallies, or homeroom, and some activities were pushed back to later in the year, such as football games.
All of these changes resulted in a distinctly unique school year that required everyone involved to be flexible and ready for the frequent changes that occurred throughout the year.
The Beginning
North Attleborough opted for a hybrid optional approach, instead of a full remote or full in-school schedule like other districts chose. One of the biggest changes that teachers had to adjust to was using online resources to educate students at home. For English teacher Scott Holster this required a lot of adjustment in the classroom.
"If I couldn't digitize a lesson, I had to throw it out. Some lessons I have been using for years couldn't be used because they couldn't be digitized," he said. "Every minute of prep time was always used in order to stay on top of lessons, we had to adapt along the way to ensure all students could get material."
Safety was at the forefront as the school year began. The district offered remote learning for anyone, but for many others school would be the first time they would be exposed to hundreds of people since the pandemic began. Many measures were put in place such as social distancing, mandatory mask-wearing, contact tracing, air purifiers, and a number of other precautionary measures but so many things were still up in the air. For junior Rohan Volety safety was a large priority,
"At the beginning of the year, I was definitely concerned about safety, especially since the first few of the schools to actually open up already had a bunch of cases…so it was definitely scary," said Volety.
For many, the changes made in school were hard to adjust to—classrooms that had their numbers cut in half as students logged in at home, the inability to talk to friends because they had a different schedule, or the increase in online resources made it more difficult for students to be prepared.
As the school year progressed, things began to feel normal as the school adjusted to the new schedule and expectations. However, some students began to notice what seemed like a collective deterioration in mental health around the end of the first quarter, including senior Dylan Desrosiers.
"Kind of collectively as a whole school, everybody started getting a little depressed as we started settling into things," said Desrosier, "I mean, we realized that our desks were six feet apart, there really weren't many kids in the class. I mean in some of my classes it was up to 10 people, but most had around six. I would say that was really depressing. It really was and I missed seeing people and the classes were kind of quiet."
In school, numbers seemed to noticeably diminish around the winter as more students opted to learn from home. However, one significant change helped to bring more students back into the classroom.
A breath of fresh air
In March the district decided to send students back to school four days a week, with a plan to get them back in the classroom full-time in April. This change worried many with the idea of doubling the number of students in school and the possible rise in COVID cases as a result. Others were excited with this change and return to normal in school. Principal Peter Haviland had this to say at the time of the change and why the decision was made,
"At the high school level the district doesn't feel like the hybrid model has been working and a lot of social-emotional and academic growth can occur in three months," said Haviland. "So in the midst of a pandemic it's critical to bring kids back to allow them to achieve high levels of success, and to prepare them for next year and college beyond."
Desrosier had this to say about the change.
"At the time it felt kind of sudden like I mean, they only gave us a week's notice or two weeks' notice…but you know, I think it ended up being OK. Now looking back on it, I can understand why they wanted to make a push to go back because you know the COVID cases and COVID numbers were looking good and it was clear that students were not doing well mentally or with their schoolwork, just by the number of people that were falling behind in classes, myself included."
While there was an initial spike in cases due to the change, the numbers eventually settled down to normal levels. The high school began to feel like it was returning to normal as the district was coming out of a winter slump. There was more energy in the classrooms, and people began to come to school rather than staying home and learning through their computers. The change made it easier to sit through classes as the school moved into its fourth quarter.
Learning in a pandemic
It's not a stretch to say that learning and teaching this past year has been a process. It got to a point where teachers and students expected change throughout the year and could only do their best to adapt. The district did its best to help teachers with this process, including the addition of Wednesday half-days that were used to educate teachers on different methods to connect with their students.
"Dinosaurs like me needed the resources and time to realize what we needed to do well. I think this school offered lots of ways for teachers to meet with their students," said Holster, "There were a bunch of different other things that I learned that I think the school provided the resources for all of us to get access to and get time for."
Teachers had to get used to balancing students in school and those logged into Google Meet while trying to ensure everyone learned effectively. It was difficult for students to collaborate, especially those at home, but eventually, things changed and a feature called breakout rooms was added to Meet.
For teachers like Holster, this was a game-changer. The feature allowed teachers to create smaller rooms outside the main call to enable students to collaborate in small groups. Learning evolved throughout the school year as certain online features were added and teachers got more used to the new learning environment.
Students recognized that teachers were working just as hard to get kids to understand concepts even when at home. Desrosier had this to say about teachers this past year.
"I think overall the teachers did an awesome job. If you just kind of think about putting yourself in their shoes and the amount of things they had to deal with, you know on a given day. It's just kind of insane and I think they handled it really well. My heart definitely goes out to them for everything that they did for us this year."
Teachers who had to teach standardized curriculums like that of AP classes had to overcome different challenges.
"The issue of the AP test became very clear and present. The question became 'how can I approach the inevitability of a standardized test,'" said Holster, "Not all of [the school year] was bad but all of it was all challenging. With the AP test being pen and paper, and my classes doing stuff on the computer, I was constantly worried about my students taking a paper test because we didn't get as much handwritten practice as we would normally get."
Despite the unprecedented circumstances of a COVID school year, the curriculum of AP classes remained relatively the same, and teachers had little wiggle room to adjust their class schedule despite the unusual conditions of the year.
The challenge of AP classes increased as students had to learn the same material as previous years but in a new environment.
"If you had an AP class where there was a lot to get done and you couldn't have learned it before, and there was a hard deadline with the AP test, that's when it really became really hard," said Volety.
The challenges of teaching during a pandemic were felt in all levels of classes. Teachers and students were confronted with a different way of learning with a very small adjustment period, but there was not much of a change in academic performance this year.
"The vast majority of students performed beyond expectations," said Holster. "They did as well or better than could be expected. Under the circumstances, it is exemplary. Despite the unprecedented circumstances, students performed the same as a normal year."
Mental Health
The mental health of students became a large focus of the district as many were worried about students being disconnected from the school. The lack of social interaction between students as many had to stay home for safety reasons led the high school to create a variety of programs in an attempt to increase mental health awareness.
An Active Minds chapter was started in North Attleborough as part of a larger organization with the mission of "changing the conversation about mental health" with young adults. Secondly, the Green Bandana Project was organized, a student-led organization with the goal of educating students about mental health and giving them the resources to deal with mental issues if needed. Many, including Holster, supported the new focus and believed they positively affected the school,
"There were a lot of people who recognized the importance of being aware of mental health…which made a lot of people feel better being here knowing that there was a schoolwide awareness of mental health," said Holster.
Others including Derossiers saw this year as the first step in improving student's mental health in the long term,
"You know mental health, everybody kind of thinks about it and talks about it, which is really good. It didn't use to be like that…but I really don't think there were too many mental health resources for kids this year, especially if you were fully remote," he said.
As a whole, the school made great strides in addressing the issues of mental health in students, especially in raising awareness and making conversations about mental health easier to have. But many hope to see the school grow its programs and offer more resources to students struggling with mental health issues.
The past school year has been a challenge but has only been a testament to the strength of people and their ability to adjust to change. The future remains uncertain as we get more of a handle on the pandemic, but this past year remains a learning experience.