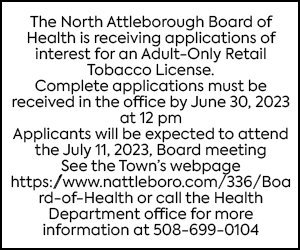 By Max Bowen-max.bowen@northstarreporter.com
With only one vote in opposition, the Town Council has approved a $25,000 Free Cash allocation to match a donation to improve the WWI Memorial Park and Zoo.
Justin Pare is chair of the Finance Subcommittee, which reviewed the $25,000 donation from the Doren family. There were two conditions—that the money not go towards any repair projects already underway, and that the town match it. Projects it was suggested for include rehabbing the barns, electrical upgrades, and building ramps for those with disabilities. The subcommittee voted 6-0 to recommend favorable action be taken.
"It's a good example of a public-private partnership," said Pare at the Town Council's May 24 meeting. "It's a potential pilot opportunity."
Located off of Elmwood Street, the park was dedicated in November 1970 in memory of Pvt. Edward P. Nolan for his efforts in establishing it. According to the town's web site, the zoo features a wide variety of animals including horses, donkeys, llamas, pot bellied pigs, goats and deer. Children are encouraged to feed these animals either apples or carrots. One of the most memorable areas in the park is Julia's Garden, installed by the Cekala family in honor of their daughter Julia who died several years ago. It has trails, beautiful landscaping, a unicorn statue and benches among other amenities.
Councilor Joann Cathcart voted against the motion to match the donation, saying that it may put the town in a position where this will become expected.
"I don't believe that this is the precedent to be set," she said.
Town Council Chair Keith Lapointe believes the money is intended for repairs or upgrades that couldn't be funded at this time. He said the Doren family made the donation after seeing how dilapidated the barns are. Recreation Director Steve Carvalho said there's "no hidden agenda," that the family just wants to make the zoo better than it is.
"The town has unlimited needs and limited funds," said Lapointe.