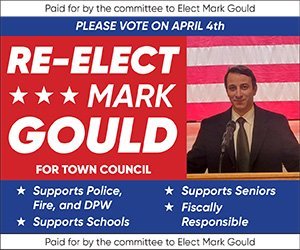 By Max Bowen-max.bowen@northstarreporter.com
In the world of high school, between classes, sports, extracurriculars, and clubs, it's easy for time to fly by, for the small moments to be missed.
In her speech, Class of 2021 President Jennavive Barber reminisced on football games, dressing as a crayon for Spirit Week, and laughing with her friends at the lunch table. She used the analogy of cooking pasta, that a watched pot never boils, but she said told her fellow graduates to enjoy the journey and not be focused on the end.
"I've learned that sometimes it is okay to watch a pot of boiling water," she said during the June 6 commencement ceremony. "Time can't be sped up or slowed down, but enjoying every moment makes the greatest memories."
Tri-County's Class of 2021 had a challenging senior year. With the school closed down for months during the COVID-19 pandemic, so many milestones were missed. Once the school re-opened for all students, they were able to have a sports season, dance, and carnival, and be back in the building as a class one final time.
"We all come from different towns. We all have different desires," said Barber, a member of the National Honor Society and captain of the varsity cheerleading team. "We have different ambitions, backgrounds, and aspirations, yet we all found our place here at Tri-County."
Valedictorian Vivienne Seested spoke on the concept of working hard, that one can learn a lot from the process, including how to refine and improve. But at the same time, she pointed out the need to take time and rest, that focusing too much on work can be harmful.
"If you know what you have to perfect to accomplish your goals, there's nothing stopping you," said Seested.
The valedictorian also talked about goals, and how the foundation that leads to it takes time to complete, with the process sometimes being re-worked time and again. Moving forward, she told her classmates that they'd need to keep an eye on themselves and know when to rest.
"I don't think there's just a single model anyone can live by, since you're using opinions and morals change as you get older, but I have to say 'work hard, today counts' is a pretty good starting line," said Seested. "Congratulations Class of 2021—now go out there and work hard, work smart, yesterday, today, and tomorrow."
Superintendent-Director Stephen Dockray—who is stepping down at the end of June—congratulated the class on making it to this moment, despite the many challenges that COVID-19 created. He praised them for adapting to the changing rules and regulations. He credited them for remaining involved in Skills USA or school sports, winning awards and titles, and spoke of the final weeks of their senior year and all that happened.
"All of you in the 2021 graduating class deserve this moment, more than ever, to celebrate four years of great success, surrounded by your family and friends," he said. "Class of 2021, you did it."