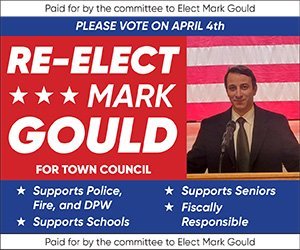 By Max Bowen-max.bowen@northstarreporter.com
North Attleborough is able to hold local clinics again and began this week with one for students and school district staff.
The clinic was held on June 2 and staffed by school nurses and personnel from Brewster Ambulance Service. Melissa Badger, the school district nurse coordinator, said that 130 people pre-registered shortly after the clinic was announced.
"The more people getting vaccinated, the better it will be and the numbers prove that," said Badger, referring to the recent drop in cases.
On May 7, the Food and Drug Administration authorized emergency use of the vaccine to children ages 12-16. Badger said that she began organizing the clinic after receiving an e-mail from the state's Department of Public Health that doses would be made available for local clinics, or they could get a block of time booked at a mass vaccination site. She said that those who signed up were mostly students. A second clinic will be held on June 23.
"The superintendent felt it was a good idea," said Badger.
Gregg Davis is director of mobile health for Brewster Ambulance, and said they've held more than 100 clinics in Massachusetts, New Hampshire, and Rhode Island since the vaccine became available. EMTs and registered nurses prepared and administered the doses.
At this time, North Attleborough has approximately 20 active COVID-19 cases, down from nearly 200 at the start of 2021. This has lowered the town's status from Red to Green. This is determined by the DPH and based on the percentage of active cases. Badger said that no cases of COVID-19 were reported in the schools last week, and only two the week before that.
The process at the school was calm and orderly. After checking in, students would get their vaccination and then wait for 15-30 minutes to see if they experienced any side effects. Student Angelina Benedetti said that she wasn't nervous, and had been looking forward to getting the vaccine.
"It's been hard not seeing a lot of family, but it's getting better," she said.
Grace Jordan, a NAMS student, said that she's looking forward to taking off her mask soon. Daniel Kok said he was excited about getting the vaccine, and eager to see family and friends once more.
"I feel it's taking a step closer for COVID going away," he said.