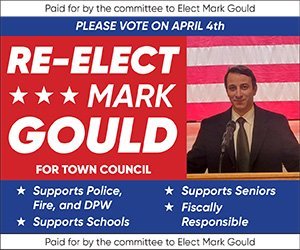 The Friends of Richards Memorial Library will hold their 2021 Annual Book Sale on June 24, 25, and 26, at the Allen Avenue School, 290 Allen Avenue, North Attleborough. The sale hours will be Thursday, June 24, 4-7 p.m.; Friday, June 25, 2-7 p.m.; and Saturday June 26, 10 a.m.-2 p.m.
The Friends will be encouraging buyers to use bags. The library's own cloth bag will be available to purchase for $10 with just $5 more to fill the bag (books only, DVDs and CDs may be purchased for $1 each). All items, books, CDs, and DVDs must go. Brown bags and plastic bags will also be available to be filled at $5 a bag.
Due to the need for building repairs, this may be the last year for the library's signature fundraiser as the Allen Avenue School will no longer be available after July 1. The Friends are looking into alternate locations with both storage and work space for their Sale. They need a fairly large secure location with access to parking. They are also looking for great fundraising ideas to help supplement the work of the library.
The Friends have waived the membership fee for the Friends for the second year in a row, due to the current health crisis. Donations are always welcome. The money raised by the book sale will go to support the Richards Memorial Library's public computer access, various programs for both adults and children, museum passes and much more.
Contact the Friends of Richards Memorial Library at friendsofrml118@gmail.com.