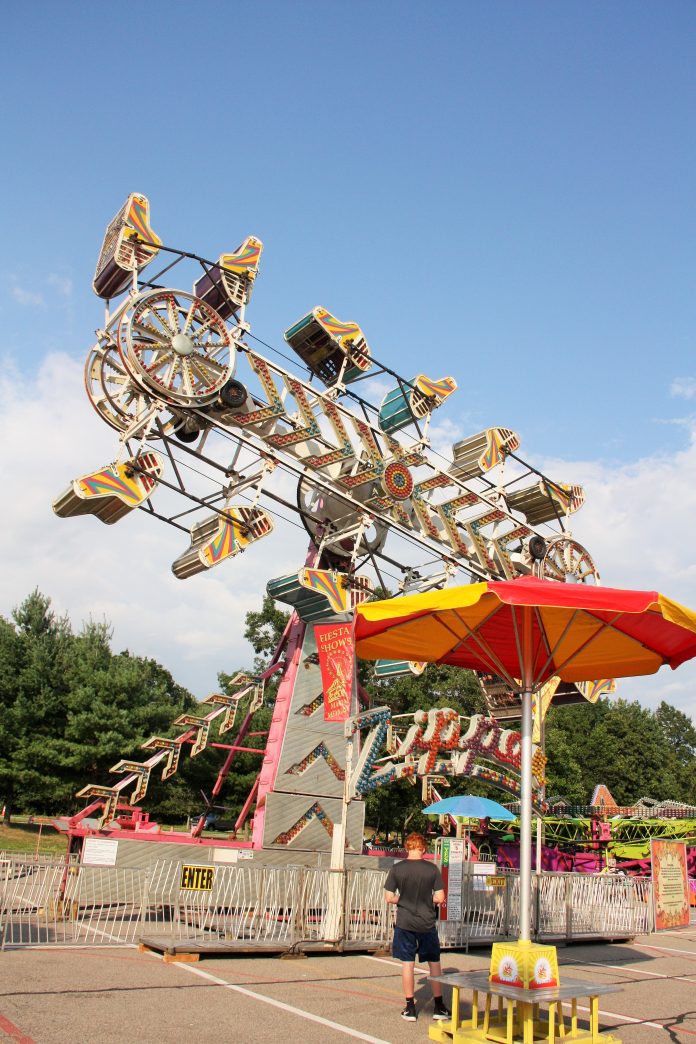 By Max Bowen-max.bowen@northstarreporter.com
The annual Kids Day Festival, a hallmark of summer in North Attleborough and a source of support for many needy families, will return in July.
According to an announcement from Scott Langille, spokesperson for the North Attleboro Firefighters Kids Day Association, the event will be held July 22-25 at North Attleborough Middle School, located at 575 Landry Ave.
"In light of the recent announcement from Governor Baker in conjunction with recommendations from the CDC of the reopening of the the state, and in discussion with town officials we have decided that it would be safe to resume our annual festival to raise money for charity to benefit the residents of the community," the announcement read.
Last year's event was canceled due to the COVID-19 pandemic, though the approximately $60,000 made in 2019 meant that the organization's charitable works continued in 2020. North Attleborough Kid's Day raises between $30,000-$70,000 annually. It's then distributed to families in need, whether that be for medical reasons or a job loss, as an example.
Langille said that due to the planning taking place later than usual, this year's Kids Day will be somewhat scaled back. While a complete list of events is still in the works, he said that there would be one night of fireworks on Saturday, July 24, instead of two. The road race won't be held, as it conflicts with a similar event that weekend and there was concern about attendance. It's expected that this year's event will be the only one to be smaller than usual.
"I'm sure some of the fan favorites will be there as in years past," he said. "We're just looking forward to seeing people."
Other events similar to Kids Day are returning this year, such as the La Salette Holy Family Festival carnival, which runs from May 27-June 6. Langille expects that members of the association will attend, in order to see how the event is run. He added that Fiesta Shows, the carnival vendor for Kids Day, has run a number of events this year to great success.
"That's a good sign," he said.
Fiesta Shows plans to disinfect rides, utilize a touch-less ticket system, and will have sanitization stations on site. Those that wish to continue wearing their face masks are encouraged to do so, though it will not be required.
"If people want to wear a mask, they can," said Langille. "That's a personal choice and we could never discourage that."
Cost was a concern when discussion began on whether to hold Kids Day this year. Langille said the association was worried that attendance may be low due to health concerns. But soon after posting the announcement that Kids Day would return to the event's Facebook page, it was seen by more than 6,000 people, and the comments reflected happiness at the news, with many promising to go.
"We made ourselves aware that this may be a low-number year, but if we are able to come away with a small number, $10,000-$15,000, that's $10,000-$15,000 we wouldn't have if we didn't do it," said Langille. "On the flip side, we looked at the fact that people have been cooped up for so long, we may have a record-breaking year."
Langille said that he's been a member of the Kids Day committee for more than 20 years, and last year marked the first time the event has been entirely canceled. He added that to bring it back has been a source of relief for the organizers and shows that Kids Day won't be going anywhere.
"Even a pandemic couldn't stop Kids Day from coming back," he said. "I think we're all kind of happy to come back and hold the event that the town is known for. It's great, it's a good feeling."
For more information or to make a donation, visit http://nakidsday.com/.