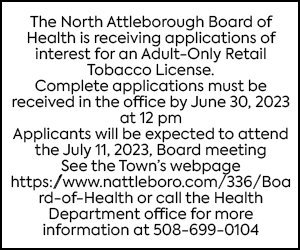 By Max Bowen-max.bowen@northstarreporter.com 
Prior to the pandemic, the Churchwood Gallery on N. Washington Street was a center for yoga classes, events, and artist showcases.
That came to a stop last March, but on May 14, it seemed a sign of the returning normal when people gathered for a reception for artist Vesna Longton. Since 2006, Longton has lived in Massachusetts, and is a member of the Attleboro Art Museum and the Pawtucket Art Collaborative. A wide array of her works are currently on display at the gallery since the end of April, and will be there until May 26. A reception was held on Friday, May 14.
Matt Slobogan, who owns The Preservation Framer and Churchwood Gallery, said a few events have been held over the last year, and it was good to see so many people in attendance. Family and friends of Longton went to the reception, along with many others.
"It feels great," said Longton. "It feels good to see everything in one room. It's really, you know, the mood and energy. Seeing people talk about the art."
Longton's work blends glass and resin styles, and combines both realistic and fantastical themes. One of her works, "All The Colors of Fall," is a colorful and creative depiction of the fall season, something she experienced for the first time when she moved to Massachusetts.
"And there is a little secret image in every painting—you can find this girl and that was something that I usually like to, you know, incorporate," said Longton. So it kind of shows and doesn't show you."
Two of Longton's paintings—"Transformation" and "Revelation"—are particularly important to the artist. Longton said she was going through a difficult time in her life when she painted "Transformation" and that you have to pick yourself up off the ground and become something new.
"You understand who you are, she's (the subject in the painting) looking at the little girl, this little butterfly with the wings, much bigger, much stronger, much more beautiful," she said.
Longton was born in 1974 in Moscow, Russia. She graduated from Moscow State Pedagogical University, Faculty of Fine Art in 1996. From 1992 to 1997 she pursued fine art studies at the Old School of Boris Ilyuhin and between 1996 and 1998 studied painting at the private art studio of Adronik Yakubyan. Since 2019, Longton has been developing a unique technique of layered glass and resin to create multi-faceted three-dimensional images highlighted by LED lighting effects.
"In certain points on my life, I sat down and I asked myself where I'm going, what I'm going to do—what I should do," said Longton. "And I started meditating on it, I just asked the question—where should I go with my art."
To learn about the artist, visit www.vesnalongton-art.com/.