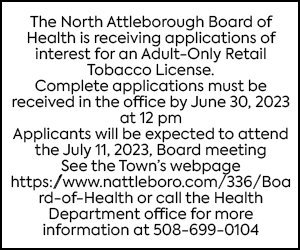 Bishop Feehan High School Senior Cameron Moura of North Attleborough, won first place honors of the annual Junior Achievement of Southern Massachusetts' Titan Business Challenge.
The Titan Business Challenge is an annual event in which students from across the region come together to participate in a dynamic learning experience, hear from some of the region's top business and community leaders, and compete for college scholarship awards.
This is Moura's second year participating in the JA Titan. He is also president of Feehan's Economics Forum Club moderated by faculty members Marty O'Brion and Glenn Loiselle.
The JA Titan business simulator allows students to compete as CEOs in the phone industry, experiencing firsthand how an organization evaluates alternatives, makes decisions, analyzes the outcomes of those decisions, and then strategizes what to do next. As students make financial decisions about production, marketing, research and development, and corporate social responsibility, they begin to see how every choice made in an organization relates to its future success. This year, instead of a day-long in-person event, the JA Titan Business Challenge competition took place over the course of one week with students competing on their own time in school or at home.
Moura's winning effort saw him invest heavily in research and marketing, while continually testing best pricing models. "By the end of the third round, I had priced my phone at $730 and — even though the starting price was $300 — I kept a 98 percent market share," explained Moura. "Even though I started off spending a lot of money, I more than made up for it later."
"Cam adapted and adjusted very well," pointed out Loiselle. "He changed his plan based on what he learned — a winning strategy for sure."
In the fall, Moura will be heading to Bentley University.