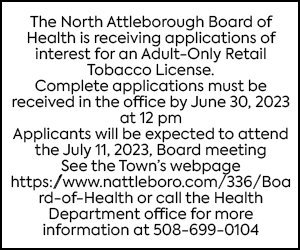 By Max Bowen-max.bowen@northstarreporter.com
After a decade of being the face of the school, the Amvet Alligator is preparing for retirement
In its place will be the new mascot, the Bulldog, one chosen by the students.
The change is part of the school's new Positive Behavior Interventions and Supports (PBIS) program. It's funded through grants from the Department of Elementary and Secondary Education, Northeast PBIS, and the University of Connecticut. The program will be rolled out in various stages over the next three years.
Laura Croteau and Kelly Falkenburg are both teachers and lead the PBIS team, working with other faculty and a parent. Croteau said that the overall goal is to establish a set of guidelines of behavior and conduct for students that are consistent across grade levels. Part of the process incorporates the school mascot, but with the alligator pre-dating the students and even some teachers, the decision was made to start fresh.
"When they (the students) come in, they learn the same expectations," said Croteau. "We make sure this is reinforced after the summer. It helps them feel more comfortable. The language is the same and the kids feel more comfortable and are the owners of the rules and the consequences."
Croteau said that part of the program will be a set of rewards for good behavior, and the focus will be on that instead of punishment. The new mascot will lead the program and an acronym of BARK will be displayed around the school. It stands for:
Be Respectful

Act Responsibly

Remember Safety

Kindness Matters
Students were asked to vote on a new mascot, with the bulldog receiving the most votes. The otter and chipmunk were other mascots that were considered. A video was made for the students showing a staff member in an alligator costume and explaining that the mascot would be headed to the Everglades to enjoy retirement. Croteau said the school will adopt a stuffed animal and vote on a name in the fall.
"Not everything in the world is very positive and we want to bring happiness as much as we can and keep things on an even keel," said Croteau. "We want to to keep this good feeling as best we can."