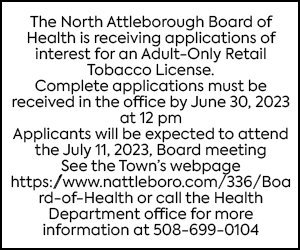 By Max Bowen-max.bowen@northstarreporter.com
Though the school district wasn't able to get the budget requested, officials have found a different way to ensure that the plan for free full-day kindergarten can continue.
At Monday's hybrid School Committee meeting, Superintendent Scott Holcomb said that the school budget being proposed by Town Manager Michael Borg will be 45.3 million, a roughly 5.2 percent increase. This will provide the schools with a level-funded budget, meaning that no existing services will be impacted.
Two proposed additions as part of the school's budget draft—hiring four technology integration specialists and establishing universal free full-day kindergarten—cannot be done with the money available.
However, there other sources of revenue that could be used to shore up the budget. In April, the district learned that it will receive more than $4 million in federal funds. The money is being provided to schools across the state through the Elementary and Secondary School Emergency Relief (ESSER) Fund included in the American Rescue Plan.
Also known as the COVID-19 Stimulus Package, it is a $1.9 trillion economic stimulus bill passed by Congress and signed into law by President Joe Biden. North Attleborough is slated to receive $4.289 million. With some additional grants, Holcomb said that the funds available come to $5.1 million.
Last August, the School Committee voted to waive both transportation fees and those for universal free kindergarten. With the ESSSER grant, the latter can continue through fiscal year 2024.
"It's a plan that maintains what we have," said Holcomb.
The committee was strongly in favor of the proposal. Chairman Ethan Hamilton said the idea was sustainable and this seemed a good use of the money. Committee member James McKenna advised some caution, as the rules on how the money could be spent may change.
"It's been an objective of the School Committee for years," said McKenna. "Full-day kindergarten has mountains of positives to it."
Borg praised the collaboration with the school department and that some additional money may be added to the budget, and the town would work with the district on the kindergarten program. Holcomb said that with this news "it is almost time for a celebration."
"We're moving this in the right direction," said Holcomb. "You never want to be dead last, and that's not us, but we're way behind."