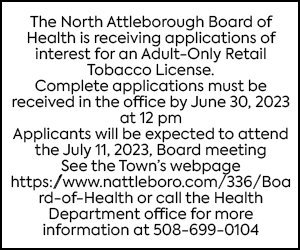 By Joseph Paola-North Star Reporter Intern
Despite a loosening of restrictions, North High's music programs are still looking for ways to safely and effectively bring back performances
Recent guideline changes from the Department of Elementary and Secondary Education have allowed singing indoors at schools, as long as masks are being worn and singers are separated by at least 10 feet. Other recommendations include limiting singing time to 30 minutes, and having students sing at a lower volume.
Prior to this, chorus was not allowed to practice indoors at all and needed to rehearse outdoors while distanced.
Since the beginning of the school year, music departments have had to follow guidelines laid out by the state. For band, these guidelines require 10 feet of space between instruments that require air blowing, putting some kind of covering over the end of such instruments, and limiting playing time to 30 minutes.
The show goes on amidst restrictions
The COVID restrictions had a significant impact on how the bands performed. At the beginning of the school year, North Attleborough followed a hybrid format. Students were divided into two cohorts and each came to school on separate days. With some students only coming in Monday and Tuesday, others on Thursday and Friday, and some not coming into school at all, Band Director Thomas Rizzo struggled to find ways for the band to perform as a whole. This has led the director to focus more on individual work.
"One way to look at it would be to take an individual member of a team and tell them that they now have to play the game on their own with no assistance from their teammate," said Rizzo. "Imagine how difficult that game becomes and how the experience changes for that player."
Solutions to this problem have included students recording their parts individually while Rizzo went through the time-consuming task of splicing them together to create a cohesive piece. These spliced together pieces have become the bands' digital performances, with chorus putting on a large Frozen 2 performance late last year. Students are looking to submit individual pieces to the Massachusetts Instrumental and Choral Conductors Association's Solo Festival in May.
While restrictions around the arts have loosened, the guidelines still restrict the music department in how they can perform. However, COVID guidelines may not be the only issue—as the students have lost a lot of rehearsal time.
"Our students and teachers take great pride in their performing abilities," said Rizzo. "These abilities are not honed quickly or by accident. It takes a lot of focused and dedicated time to be able to play as an artistic and cohesive ensemble."
Space remains limited, with the only possibility of a public concert being outdoors. Any indoor events would not be able to have live spectators and the concert would need to be live-streamed virtually.
No concerts are currently scheduled, but some are being considered before the school year ends. Any events that could take place will adhere to the state's guidelines and take into consideration the school's capacity.