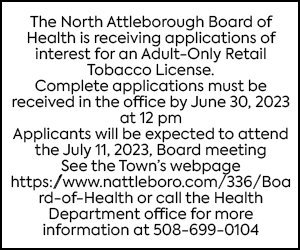 By Max Bowen-max.bowen@northstarreporter.com
A clothing drive is being held at NAMS by a student who is the town's Project 351 representative.
NAMS student Daisy Tetreault said her teacher and the school's principal nominated her for Project 351. She chose a clothing drive because she knows a lot of people have clothes they don't need anymore. The drive will support the organization Cradles to Crayons.
"I also know that out of every six kids in my town there is one kid who needs new clothes because they can't afford their own," she said. "I chose Cradle to Crayons because it's the main organization that Project 351 supports."
All donations must be new or like new. The clothing can range in size from newborn to youth large. No socks or shoes can be accepted. Clothing donations can be dropped off in the NAMS main lobby. The drive will continue through May 7.
"Being able to be part of a project like this means that I have the ability to make a change in someone else's life," said Tetreault.
Project 351 is an independent nonprofit organization that builds a movement of youth-led service by engaging an unsung hero from each of Massachusetts' 351 cities and towns. United for a year of leadership and service, Ambassadors transform communities, elevate kindness, advance social justice, and gain the courage, compassion, and capabilities to lead change.
Cradles to Crayons was founded on the philosophy of sharing and recycling quality children's items for newborns through age 12. We invite you to look in closets, drawers and shelves at home for new and like-new clothing, shoes, books and toys that have been outgrown or replaced by a new favorite.