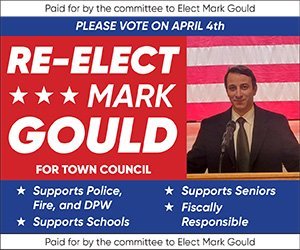 By Max Bowen-max.bowen@northstarreporter.com
Following a brief discussion, the Town Council voted to appoint Patricia McNielly as the new Town Clerk.
McNielly has worked at the Town Clerk's office for 28 years and will succeed Kevin Poirier, who was the clerk for the last six years. Poirier spoke highly of McNielly and recommended her for the position.
"Pat and Pat (Boyland) have been here doing a great job and doing it with a smile on their face," he said in a previous North Star Reporter article. "I'm lucky to have such a good staff."
Poirier recently announced that he would not seek another term to the position, which changed from an elected one to by appointment with the passage of the new Town Charter. His last day as Town Clerk was April 3. Poirier has served the town in a number of capacities for 50 years, from coaching Little League to being the town's State Representative. Poirier said that after his time as Town Clerk came to a close, he'd be retired and hopes to travel with his wife Betty and see their family once the pandemic has ended.
The Town Clerk has a litany of responsibilities, including processing dog licenses, filing records of birth, death, and marriage, and presiding as a Justice of the Peace. Two years ago the office went digital, allowing people to register their dog licenses and records online, something which a lot of people took advantage of.
Town Manager Michael Borg spoke at the Town Council hybrid meeting on April 26 and said that he interviewed McNielly for the role and that "the choice was very easy." McNielly has served as acting Town Clerk for a year during her time in North Attleborough. Borg added that she is fully qualified for the position.
McNielly thanked the council and Borg for their support.
"I look forward to working with the team," she said.