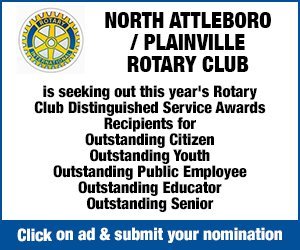 By Max Bowen-max.bowen@northstarreporter.com
In the span of five days, the North Attleborough Fire Department responded to three separate brush fires that damaged several acres of land.
The most recent of the fires was reported on Thursday, April 8 on Peck Street near the Elks Lodge. Fire Chief Christopher Coleman said the fire proved a significant challenge due to the rocky terrain. Plainville Fire was called to send an engine, and both on-duty and off-duty personnel from North Attleborough responded.
"There was a steep incline," said Coleman. "Rocky, uneven terrain required long hose lays from Peck Street and the Elks lot."
Coleman said the fire doesn't appear to be suspicious, and that the area is a gathering place for teens.
On Wednesday, the Parks and Rec Department was burning brush in three small piles near the town park. Coleman said the weather was ideal for such work, but a sudden gust of wind caused the fires to merge into one and the staff soon lost control.
"If the wind does change and the wind picks up, put the fire out immediately," said Coleman. "Stay focused."
On Monday at approximately 5:15 p.m. dispatchers received multiple 911 calls for a brush fire at the rear of the Ledges Condos on Mt. Hope Street. Upon arrival, a fast-moving brush fire was located moving towards the landfill, according to information provided by the department. All on-duty firefighters were requested along with assistance from the Plainville Fire Department. Off-duty personnel also responded and covered the stations with Foxboro and Attleboro Fire. In total, approximately three acres burned.
Coleman said that this type of activity is very unusual, and that he rarely sees so many brush fires in such a short period. He attributed the incidents to the dry weather—a lack of rain combined with a light winter. The open burning season ends on May 1 and he encourages people to keep a close eye on their fires.
"All it takes is one small ember to get away from a fire and it's going to spread, and it's going to spread fast," he said.
Reminders on burning safety
Burning is allowed with a permit only. Call the number on the back of the permit to see if burning is allowed on the day you want to burn. Permits can be obtained at www.nattleboro.com/fire/online permitting.

All fires shall be small and at least 75 feet from any structure.

Only brush can be burned. No Leaves.

Burning of construction material is prohibited.

A hose must be nearby

Ensure the burn area is in a safe area and cannot spread to a larger area.

Burning is allowed from 10 a.m.-4 p.m.

Burning season ends May 1.

Monitor the weather conditions as you are burning and any increase in the winds, immediately extinguish your fire.