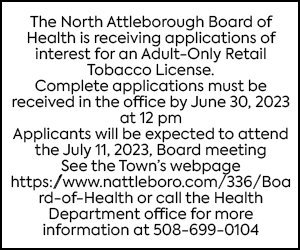 On March 22, the Community Hero Award was given to the staff of Madonna Manor, a short and long term skilled senior nursing and rehabilitation center located in the center of North Attleborough.
Madonna Manor was nominated by staff member Claudia Levesque, who knew she worked with some amazing people who have really gone above and beyond during this past year and deserved to be recognized.
Administrator Ray McAndrews remarked that during this past year his staff was working 40 days straight, only leaving to go home and rest before returning for another shift, to be sure they could maintain the level of care the residents require. McAndrews needed to maintain a daily staff of 115 employees while having to cover for fellow employees who had contracted the virus, some being hit very hard.
Madonna Manor has been able to move into a relatively normal schedule now with all of the staff vaccinated and 95 percent of residents vaccinated. Residents are beginning to visit with family members who have been vaccinated and resume social interactions with one another again.
The Community Hero Award is a partnership of the Downtown Association of North Attleborough, Ashworth Awards, and The Laughing Shield Comic Shop.