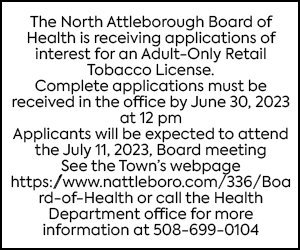 By Max Bowen-max.bowen@northstarreporter.com
This time last year, the crafters at the Creative Sewing Studio were hard at work making masks for those in need as the pandemic was taking hold.
Fast-forward to 2021, and though masks have become a part of everyday life, there are those still trying to find this very basic form of protection against COVID-19. And so, the dozens of crafters are breaking out their supplies to help once again.
Studio Owner Mikala Cash said that last year masks were made and donated to 18 locations, including Madonna Manor and Branches in North Attleborough, along with St. Elizabeth Court in Providence, the Brandon School in Natick, and CarePatrol in Plymouth. Cash was even contacted by locations in California, Maine, and New York seeking masks. However, due to limited supplies, she decided to keep the focus on the local need, which at the time was tremendous.
"They reached out to us because there was such a demand," she said. "We did the best we could and when not, gave them contacts."
This effort continued through June 2020 and in smaller donations in the fall, with nearly 2,000 being made. After that, Cash reached out to homeless shelters to see if they still needed masks. The response was a resounding "Yes."
"All the shelters are in the same need, still looking for donations," said Cash. "It's something we wanted to pursue to help out in our small way."
Cash spoke to Rosie's Place, which offers women emergency shelter and meals. She learned that they were seeing approximately 1,200 families a week, with each one needing masks. She added that of the locations she has reached out to, around a quarter were still in need.
"But, that is still thousands of people that masks can be provided for," said Cash. "As the weeks go on I'm sure we're going to see a decrease in that need. But, in the meantime we're hoping to deliver 75 – 100 masks to one shelter each week for the next several weeks."
Cash said that learning about the need has reinvigorated the crafters. In addition, she has started a Mask Match program. For every mask donated, the team at Creative Sewing will match it. Fabric-based masks are preferred, with no requirements on design, but there needs to be at least two layers of tightly woven cotton fabric. Leftover mask-making supplies can also be donated.
"For some of us, life is returning to normal," said Cash. "But a lot of folks still need them."
For more information, or to ask about making a donation, call the Creative Sewing Studio at 508-446-4406.