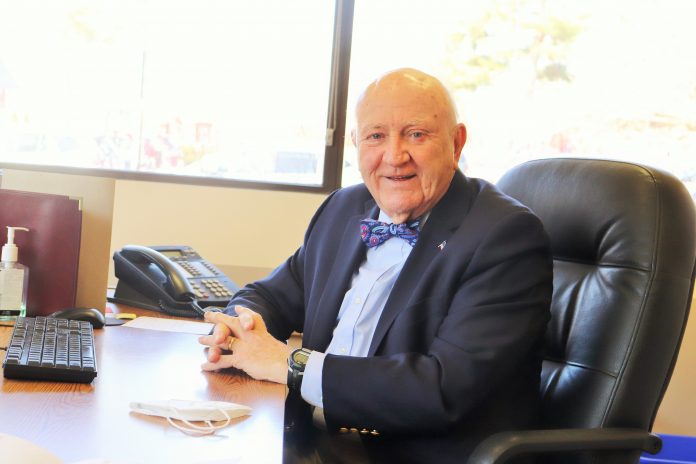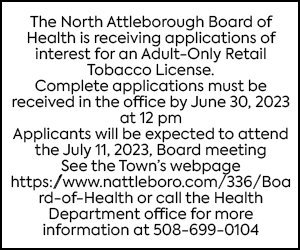 By Max Bowen-max.bowen@northstarreporter.com
As Kevin Poirier's retirement from the Town Clerk's Office approaches, the Town Council took on the challenge of finding the words to sum up his more than 50 years serving North Attleborough.
Poirier has announced that when his term as Town Clerk ends on April 3 he will not seek re-appointment. Along with this role, he has served on the School Committee, Elections Commission, been the state representative for Bristol County's 14th district, and been a member of many community organizations.
Council President Keith Lapointe described Poirier as a "legend," and that as a child, he had heard of Poirier and the work he had done. He joked that when he met Kevin's son Ryan, he couldn't believe that his father was "the Kevin Poirier." During the council's hybrid meeting on March 22, he presented Poirier with a certificate recognizing his service to the town.
"That symbolizes the esteem and regard I have held you in my entire life," said Lapointe. "My own piece is inconsequential to your work."
Councilor Justin Pare said Poirier's work was a "historic run." Councilor JoAnn Cathcart said the two had developed a wonderful relationship and she expected it to continue. Councilor John Simmons said that he valued Poirier's friendship and guidance.
"You have shown us what it means to be a public servant—putting yourself above others," said Simmons.
Councilor Michael Lennox wasn't sure it was possible to find the words to sum up Poirier's time in North Attleborough. Among Poirier's duties as Town Clerk is to officiate weddings, and Lennox estimated that over the last six years, he has helped marry more than 400 couples.
"It's not often in life that you get to pay compliment to those that you hold in such high esteem," said Lennox. "It's been an honor to serve with you."
Poirier said that his work has been a labor of love. He said that he and his wife Betty—also well known for her years of service to North Attleborough—have enjoyed everything that they have done. He said their oldest son recently moved to North Attleborough with his family.
"This is our town, the town that we love," said Poirier.
Poirier recalled his time on the School Committee, that it was a challenging time with the town trying to get a new high school built. After his time on the committee was over, his friends recommended he run for state representative. When the time came to step down from the State House, Betty ran for and won the seat, remaining there until 2020.
"Everything we did we were a part of and wanted to give back," he said. "Thank you North Attleborough for allowing us to do what we did."