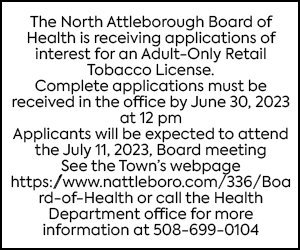 By Max Bowen-max.bowen@northstarreporter.com
As the plan to increase students in class to four days a week continues, the middle and high schools have begun to make this shift, and early results show few problems.
At a virtual meeting of the School Committee, High School Principal Peter Haviland and Middle School Principal Brianne Kelleher reported how the first two days had gone. Haviland said the school is at 80 percent capacity and student are adjusting well to the three-foot social distancing.
"We're hearing good feedback from our teachers," said Haviland.
Kelleher said the first two days have gone well, and students and faculty are happy with the change. She said that for some of the students, this is the first time in a year that they have seen one another.
"There were some nerves to start," said Kelleher. "The vibe was definitely upbeat and positive and the kids were really happy to be there."
Moving forward, Haviland said there would be a review of the vehicle traffic flow to see if it can be improved. Lunches are also being evaluated. In addition to the cafeteria, the media room, theater, and lobby are used as overflow spaces.
"We're in great shape, some adjustments can be made," said Haviland. "We've got some room to do some work and improve."
North Attleborough Schools opened in the fall with a hybrid format. Students were divided into two cohorts, with each in school two days a week and remote learning the other three. Following guidance from the Department of Elementary and Secondary Education (DESE) to have students back in school, plans were made to have them in class four days a week, with Wednesdays for remote learning.
DESE Commissioner Jeff Riley has required that schools have students in class five days a week by April 5, which North Attleborough is determined to meet.
Assistant Superintendent Michelle McKeon said there have been some questions on remote learning. She said for those parents that wish their children to remain in remote learning, those days will be counted. A survey will be sent to any families of remote students, and those that wish to be back in class can do so.
"We will be able to welcome any students back, but won't require students to come back this school year," said McKeon.