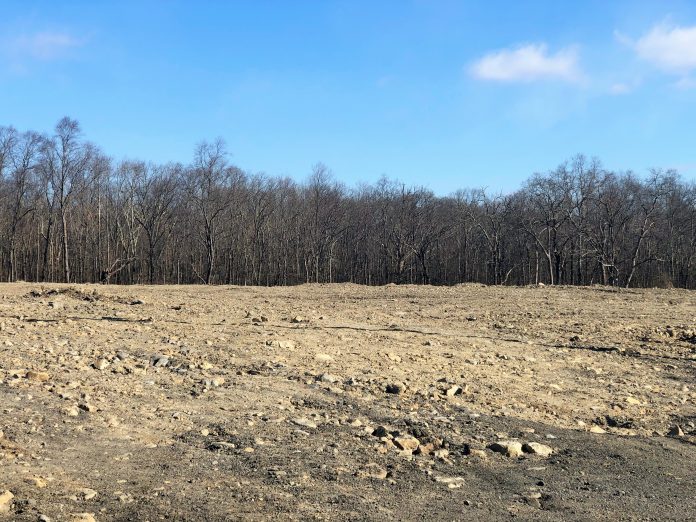 By Joseph Paola-North Star Reporter Intern
Recent developments at the High Street Fields could be used to expand the town's field space, alleviating a shortage of playing space in North Attleborough.
The project came about from a recent donation of materials from Titan Contractors to flatten an area adjacent to the fields for future use according to Parks and Recreation Director Steven Carvalho. As of now the development comes at no cost to the taxpayers, though this could change depending on what is done with the area.
The land could be used for multiple purposes, with speculation that it could be developed to become a parking lot, or potentially a school, but Carvalho would "love to see fields there." As of now, there are no finalized plans.
If a field were to be developed it could help to solve the field shortage problem in the town according to the 2013 North Attleboro Open Space Plan. It would be the newest field in the town since the original High Street fields were constructed in 2016. The development of a new field could also fall under the new Open Space Plan, which is currently being worked on and looks to further expand the town's recreational opportunities, in part by increasing the number of fields.
The current fields are the most recent addition to the Parks Department, which opened in 2016 and were the first to be opened in over 20 years. The project was a large one, requiring years of work to adjust the land so that it was flat enough for the fields to be installed.
Multiple smaller projects taken up by Eagle Scouts also helped to clean up the pond and surrounding area. That project also required a donation of raw material from Boch Toyota to create a foundation that the fields are currently built on.