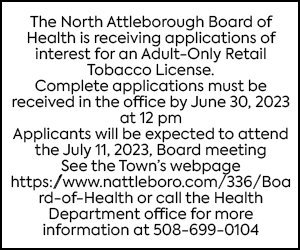 By Max Bowen-max.bowen@northstarreporter.com
After 10 years in the NFL—including a Superbowl victory—North Attleborough's Anthony Sherman has decided to pursue a new challenge.
Sherman announced his retirement via a 15-second video on Twitter. He's shown wearing a vest with Deputy Sheriff on the front and getting into a helicopter before flying off into the sunset.
"It's been a great run, eight years, Superbowls, but it's on to the next chapter," he said in the video, posted on Thursday.
Anthony's mother Pam Sherman said that Anthony had always planned to stay in football for 10 years, though she hadn't been sure if the pandemic would change that plan.
"I expected he would definitely consider it after this year," she said.
Anthony will be wearing a number of hats going forward. Pam said that in addition to working with a sheriff's office in Kansas, he'll also be part of Homeland Security. She said these will both be part-time roles, and he'll be training young athletes as well.
"If he didn't go into the NFL, he'd have done that (law enforcement)," said Pam.
Working in such a capacity had been of interest to Anthony years back, said Pam, as two of his uncles work in law enforcement. She said that Anthony is looking forward to being more involved in his children's lives.
"He's excited to be home," said Pam. "He's excited about that."
Sherman, a fullback for the Kansas City Chiefs, played a strong role in the team's 31-20 victory over the San Francisco 49ers in Super Bowl LIV. With a little more than a minute left in the final quarter, he made a block that allowed running back Damien Williams to complete a touchdown.
The name Anthony Sherman has become synonymous with athletic titles and accolades. He played football for North Attleborough High School as a running back and linebacker.
Along with playing football from 2004-2006, Sherman also excelled on the track team and in baseball, serving as captain for all three. He was named the Massachusetts Gatorade Player of the Year in 2006 and was a two-time All-League selection in baseball. He graduated from NAHS in 2007, and received two Division 1 scholarship offers, from the University of Connecticut and Boston College, deciding to go with UCONN.
Sherman was signed to the Arizona Cardinals and played with the team for two years and later traded to the Chiefs. He led the Chiefs in special teams tackles in both 2013 and 2014 with 12 (11 solo) and 13 special teams tackles, respectively, and recorded a career-long 36-yard touchdown reception in the first week of the 2018 season.