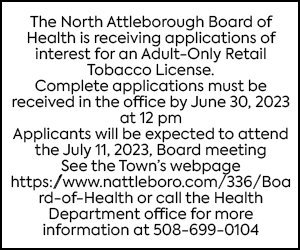 By Max Bowen-max.bowen@northstarreporter.com
These days, communication is easier than ever, whether it be texting, e-mails, or video chat services such as Skype.
But even in the digital age, there's something heartfelt about getting a letter in the mail.
That's the thinking that led Michele Darling and her daughter Allison to create the Pen Pal Project. Developed as part of Michele's ongoing education to achieve a Bachelor's of Science in Nursing, the goal is to have high school students write letters to senior citizens. Michele said that seniors have been staying indoors, as they're among those most at risk from getting COVID-19. But this safety measure has led to another health concern.
"There's been an epidemic of loneliness and depression," said Michele, a registered nurse.
Michele added that many seniors don't like using electronic communication methods, and can lose touch with friends or family.
"I thought this was a better way, a way to connect," she said of the letters. "Back in the day it brought you great joy to get a letter in the mail. It meant a lot."
Allison's role in the project has been talking to her fellow students at North Attleborough High School. She said that 50 students—juniors and seniors— have signed up, which was her goal for the program. Michele has made a PowerPoint presentation and a pamphlet explaining it.
Allison said that she's excited for Pen Pal to begin, that seniors have had it rough during the pandemic and this gives them a chance to make new friends. She has two grandmothers, and her family stays in touch through socially distanced visits and phone calls, but others of the town's elders aren't so fortunate.
"It's been a crazy year and we all need friends," said Allison.
With the signups complete, Allison's next step was to set up a decorated drop box where the letters can be stored. She'll also coordinate with the students to set up a list of Pen Pals.
"A lot of the North Attleborough kids are really awesome people," she said.
Michele hopes that both the students and seniors gain some perspective on each others lives. In particular, she said the students can learn about a way of life before everything went digital.
"To imagine the difference between teens (back then) and teens of today," said Michele. "It's just going to be a good learning experience. I think the teens will learn just as much about the seniors in the community as the seniors will learn."
How does it work?
Seniors send letters to the project's P.O. mailing address with a ℅ their teen's first name. Letters will then be forwarded to their Pen Pal's dropbox at the high school with last name and return address blacked out. Teen will read and respond to letters and drop them off back off at the out going dropbox where The Pen Pal Project then picks up, addresses and mails out the letters via USPS.
Pen Pals wanted!
Know a senior over 65 that would like to be a pen pal? Please contact to join the Pen Pal Project.
Any questions or to request a brochure, please contact Pen_pal_project@aol.com or visit www.facebook.com/pen.pal.project.us.
Addresses are kept private, no addresses go to Pen Pals—only a first name.