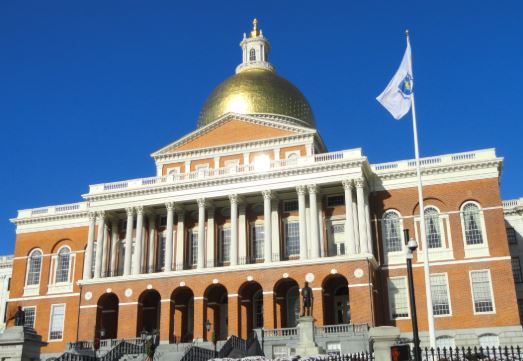 By Max Bowen-max.bowen@northstarreporter.com
Identifying them as being essential to the recovery of the state's economy, Rep. Adam Scanlon (D-North Attleborough) is urging Gov. Charlie Baker to sign three pieces of legislation.
The legislation would, according to information sent from Scanlon's office:
Establish climate policy and provide a road map to zero emissions

Invest $16.5 billion to extend rail services and establish a low-income fare program

Establish $35 million in loan funding for community development lending institutions
"The importance of these three pieces of legislation cannot be overstated," wrote Scanlon in a letter to Gov. Baker. "I ask for your sincere consideration and swift approval for the betterment of our Commonwealth."
In his letter, Scanlon spoke to the importance of extending rail service to the residents in the 14th Bristol District, which he represents. The Commuter Rail has stops in Attleboro, South Attleboro, and Mansfield. In December, the MBTA announced its Forging Ahead plan, which will reduce service on bus, rail, and subway lines to adjust for the drastically reduced ridership.
"Accessibility to work is a major source of inequity in our state; affordable public transportation pushes back on this inequity and allows our residents to maintain their jobs and raise their families," wrote Scanlon.
Scanlon wrote that the country will soon enter a period of recovery from the pandemic, after which roads will become more congested as people return to work. The resulting traffic could cause damage to the environment, which would be alleviated by investing in public transit.
North Attleborough has seen some businesses close amidst the pandemic, and others adopt greatly limited hours due to a reduced customer base. Scanlon wrote that extending capital to small businesses through the $35 million would be a lifeline, "with a specific focus on our minority and female-owned businesses, which have been disproportionately affected by this pandemic."