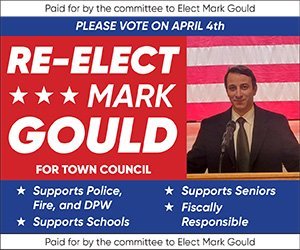 By Max Bowen-max.bowen@northstarreporter.com
The sounding of smoke detectors led to a quick response for an apartment fire on Eddy Street.
According to information posted by the department, the fire was reported at 10:15 Tuesday evening. The caller had heard the alarms and could smell smoke coming from a multi-family home. Upon arrival, firefighters determined that no one was home and forced entry. A moderate smoke condition was seen and a small fire located in the bathroom. Plainville Fire was called to the scene and off-duty firefighters were called in to provide station coverage.
"The fire was quickly extinguished with minimal damage due to the working smoke detectors, early notification and quick response by the members of the North Attleboro Fire Department," the statement read.
Protect home and family with smoke alarms
Have working smoke alarms on every level of the home, outside bedrooms, at the top of open stairs and at the base of cellar stairs.

Maintain smoke alarms. Test them once a month.

If the alarm uses regular batteries, change them at least once a year. An easy way to remember is to change the batteries when you change your clocks. A "chirping" sound indicates that it's time to change the batteries.

Smoke alarms must be replaced every 10 years. Alarms are labeled with the date of manufacture. If there is no label, they are older than 10 years and must be replaced