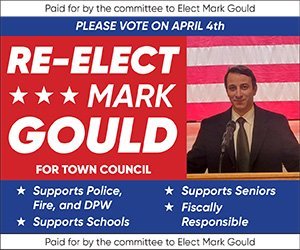 Welcome to Knowing North, a weekly game that runs in the North Star Reporter. How well do you know the town? Put that knowledge to the test and be featured in the newspaper.
How to guess
Send your name and location of the subject of the photo, along with your name and contact information, to max.bowen@northstarreporter.com. The winners' names will be published in next week's paper. All entries must be received by Sunday at 5 p.m. to be considered.
Last week's photo
The vacant lot on the corner of Church and North Washington streets.

Last week's winners
Sheila Pinsonnault, Dianne and Bob Houde, and Dylan Desrosiers
Send your photos
The North Star Reporter is looking for photo submissions for Knowing North. Do you think you have what it takes to stump your neighbors? Email your photo to max.bowen@northstarreporter.com. Be sure to include the location of the image in the photograph and contact information for verification.