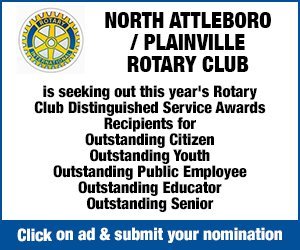 Each year, MassDEP honors the state's many dedicated drinking water professionals, while acknowledging certain noteworthy accomplishments that involve excellence in water service to the public.
For the second year in a row, the Department of Environmental Protection [DEP] Drinking Water Program awarded the Town of North Attleborough with the Public Water System Award for Outstanding Performance and Achievement in Medium and Large Community Systems for 2019.
William Wanberg, North Attleborough Water Superintendent and his entire staff are commended for their tremendous dedication and commitment.
This award demonstrates the high-level of commitment to the safety and health of the residents of North Attleborough by the entire water treatment and distribution employees in the Water Department.
The award represents full compliance with DEP regulations for 2019 and requires that the town have no violations within the past five years. The award is not solicited by towns, but solely determined by DEP.
The staff has a long history of superior planning, maintenance and improvements to well systems, treatment facilities, storage tanks and distribution system. They have also assisted other communities in repair of their mains (Attleboro) and assisted in the repairs on the local private water system, receiving praise from DEP, Mass. Emergency Management and the local residents.
At the Board of Public Works Meeting on Dec. 2, Chairman Michael Thompon acknowledged the achievement and expressed the appreciation of the board and the rate payers for the dedicated and efficient operations of the entire Water Department Staff.